Falklands' fishing victims of UK Brexit deal, claims Fortuna
Friday, March 9th 2018 - 04:49 UTC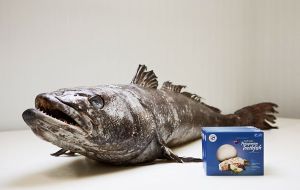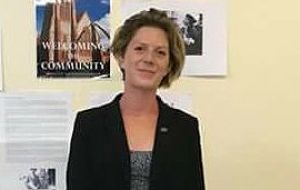 "The UK has sold out Falklands fishing for a Brexit era deal," fishing company Fortuna Ltd Director James Wallace told Penguin News this week. He was replying to much general speculation as to why a Falkland Islands company with a long history of participation in the South Georgia toothfish fishery was refused licenses this season.
He continued: "The Minister for OTs in the FCO's strategy for South Georgia writes of his pride in this remote British-run territory. He speaks of excellent UK management of the Territory, what it does to support and increase UK regional influence and world class environmental stewardship and governance. What he doesn't mention as he waves the flag is that at a time when the Foreign Office are desperately fostering relationships with non-EU member states, they have deselected two Falklands-owned vessels and given four 4-year licenses to vessels owned in Norway."
Mr. Wallace said. "Previously observed aggregation limits, a high principle of fisheries management, have been abandoned. The claim that all this is somehow necessary to 'manage SGSSI fisheries to the highest international standards of stewardship' does not bear scrutiny – six of the nine major Toothfish fisheries are MSC-certified and achieve almost the same score – and none do what GSGSSI have done.
"If selling off fishing licenses that the Falklands relied on to foreign vessel owners was what they meant by 'strengthening regional influence', their idea of South West Atlantic politics is very different from most people."
One of the vessels whose licence was not renewed was the long-liner Rambla, owned by a Uruguayan-based company in which Fortuna Ltd has a major interest. South Georgia toothfish from Rambla would normally come to Stanley for export and processing by Fortuna Ltd's marketing company, Georgia Seafoods.
Mr. Wallace stated: "We know that Falklands' political allies are concerned that the loss of a major Falklands investment in Uruguay and millions of dollars in Uruguayan fish exports to the Islands is a backward step in all that has been achieved between the Falklands and Uruguay.
"In addition to the investment of Falklands capital that the longliner Rambla represented, the operator of that vessel is the single largest exporter of Uruguayan goods (fish) to the Falklands.
"The company sells millions of dollars' worth of fish to the Falklands for processing in the Islands and export. Customs databases clearly demonstrate this politically important movement of goods.
"Ultimately, it's the Foreign Office, the very people responsible for our foreign affairs, encouraging cross-territory co-operation on things like Blue Belt and then when it suits their wider ambitions, at the helm of one UKOT they smash it straight into the heart of another, the Falklands, wiping out millions of pounds of investment, jobs, growth potential and tax revenue, harming our relationship with our friendliest South American partner, all at the click of a finger."
MLA Teslyn Barkman, the portfolio holder for Fisheries also voiced some concerns over the decision by the Government of South Georgia and the South Sandwich Islands (GSGSSI) questioning whether the decision not to re-license Falklands vessels was consistent with the normal close relationship and close cooperation between Britain's Overseas Territories, which the UK Government promotes and expects.
MLA Barkman added that aside from the specifics of the business case, which was for Georgia Seafoods to make, the fact that MLAs were considering was the loss to the Falklands economy of high value investment and revenue opportunities.
The question she and her colleagues were asking was, "Why does the (South Georgia Fisheries) application process allow a foreign policy ambition to go against an OT's prosperity in this way? In our case, specifically, does that respect our relationship, or investment in SGSSI, if those considerations, alongside the detriment to our economy are never to be taken into account?"
In its 2017 communiqué, the Joint Ministerial Council (JMC) which is the highest forum for political dialogue and consultation between UK and elected Leaders and Representatives of the Overseas Territories states this about the constitutional relationship between them: "The UK and the Overseas Territories have a unique constitutional relationship, built on a shared history, common values and a spirit of collaboration and partnership."
The question that it would seem our elected representatives, and Fortuna Ltd., are asking is whether the decision of the South Georgia Government is consistent with this statement. (Penguin News).