Global shipping rules to cut sulfur pollution anticipate higher volatility in fuel markets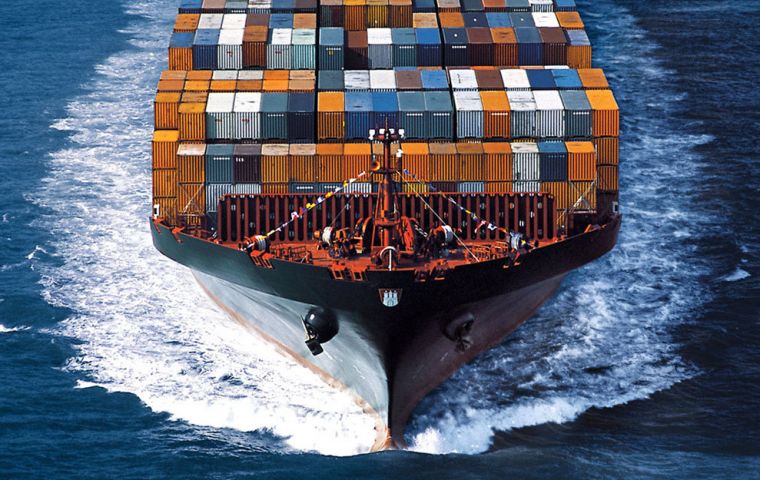 Global hydrocarbons companies and traders are bracing for higher volatility in fuel markets as they expect refiners to process more light crude oil in the lead-up to new rules aimed at slashing the use of dirty high-sulfur fuel oil in global shipping.
Beginning in 2020, shipping vessels will not be allowed to burn fuel with a sulfur content higher than 0.5%, down from 3.5% currently. The International Maritime Organization (IMO) plan is among the most significant changes in decades for global shipping and refining.
Large shipping vessels have traditionally run on high-sulfur fuel oil, produced after refiners have made higher-quality fuels like diesel or gasoline. High-sulfur fuel emits more pollution.
"I think there will be a lot of volatility and uncertainty around this," Jeremy Weir, chief executive officer of global commodity trading firm Trafigura said at the CERAWeek conference in Houston.
The IMO rule changes will likely prompt refiners to boost processing of sweeter crude grades because they produce cleaner, low-sulfur fuels, several executives said.
Once the rules take effect, the shipping industry will need to switch to either marine gasoil, low sulfur residual fuel oil or a blend of high sulfur and ultra low sulfur fuel. This could boost margins for companies operating complex refineries with large coking capacity.
Refiners will likely process an additional 2.5 million barrels of crude daily to make additional distillate, said Robert Herman, executive vice president of refining at Phillips 66.
Increased demand for light, sweet crude could widen its premium over heavier, sour crudes with a higher sulfur content. That wider price gap could boost the advantage some U.S. refiners have gained by configuring their plants to further process heavy, sour crude over the past 20 years, as it cheapens the cost of heavy crude feedstock.
Heavy crude "will need to be heavily discounted" to Gulf refiners that use those grades, said Robert Campbell, head of oil products research at Energy Aspects.