German industry want UK in a customs union after Brexit
Wednesday, March 14th 2018 - 09:27 UTC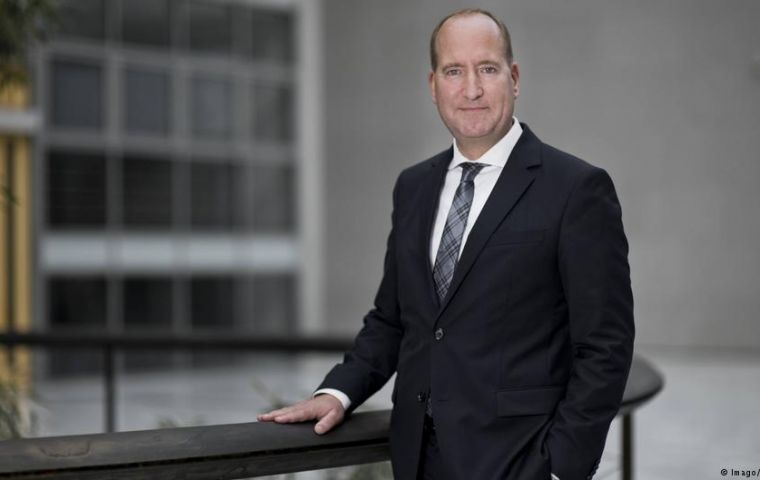 German firms ideally want the UK to stay in a customs union after Brexit, a powerful German industry group says. BDI said it would prefer a deep form of integration between Britain and the EU after Brexit. It had previously said the integrity of the single market for remaining European Union member states should be a priority.
Another German industry group, the VDMA engineering association, also called on Tuesday for an EU-UK customs deal.
Joachim Lang, chief executive of the BDI - the Federation of German Industries - said: "For German companies, duty-free and quota-free trade in goods is the minimum requirement, ideally within the framework of a customs union." German companies needed clarity on a post-Brexit future, he said.
Meanwhile, the Mechanical Engineering Industry Association (VDMA) also called for a customs union. "A mere trade agreement between the EU and the UK is actually too little and would mean a significant deterioration compared to the status quo," said VDMA chief executive Thilo Brodtmann.
"A trade agreement would in any case mean border controls and customs clearance, even if both sides do not impose customs duties. A customs union between the EU and the UK would take away much of Brexit's horror," Mr Brodtmann added.
In the customs union, EU members don't impose tariffs on each other, and apply the same tariffs to goods from outside the union. That means once goods have cleared customs in one country, they can be shipped to others in the union without further tariffs being imposed. In the EU single market, as well as there being no tariffs, quotas or taxes on trade, there is also the free movement of goods, services, capital and people.
The UK is Germany's third-biggest destination for exports and its fifth most important trading partner. It is also the German car industry's biggest export market. German carmakers and suppliers employ about 9,000 people in the UK at 95 different sites.
German companies are still preparing for a range of outcomes to the negotiations between Britain and the EU, including the scenario of a hard Brexit in which no agreement was reached, Mr Lang said. He added next week's EU summit would be crucial.
"Our companies need predictability. Now there is the chance to reduce uncertainty for companies on both sides of the channel," Mr Lang said. "If the EU summit does not provide clarity, then some companies will be forced to trigger their contingency plans," he added.
Mr Lang did not say what measures these contingency plans would include. But he said that foreign direct investment flows to Britain had already slowed last year and that German exports to Britain had fallen in 2017.