Temer insists with a vote in Congress on pensions' reform next October
Thursday, March 15th 2018 - 09:20 UTC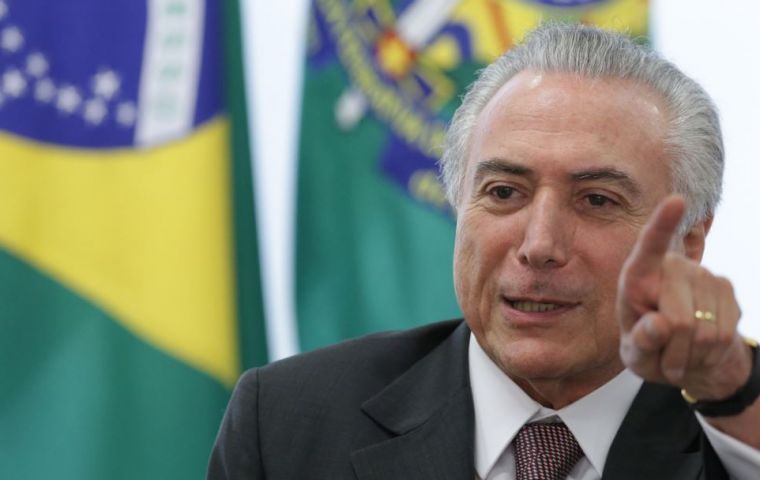 Brazilian President Michel Temer said that he could lift the federal military intervention in Rio de Janeiro state by October to allow for a pension reform vote in Congress.
"Until September, October, I can stop the intervention. The idea is to have the months of September, October to vote the pension reform," Temer said during the opening ceremony of the World Economic Forum in Latin America, which is taking place in Sao Paulo.
In February, Temer decided in favor of federal intervention in Rio de Janeiro state security, giving the army control over police, fire departments and the prison system in the region.
The decision acted as a hurdle to a House of Representatives floor vote on the pension system reform because constitutional changes are forbidden during intervention periods.
"There was a moment when I clearly realized that it would be difficult to vote the pension reform while managing and examining the agenda of certain administrative issues. One of these issues was the public security in Rio, and the pension reform temporarily left the legislative agenda but did not leave the country's agenda," Temer said.
However the first round of presidential and legislative elections in Brazil are scheduled for next 7 October and the runoff 28 October. The vote thus could take place in November before the new congress and president takes office on January first.