Falklands' air service upgrading avionics of its fleet of Islanders
Wednesday, March 21st 2018 - 07:49 UTC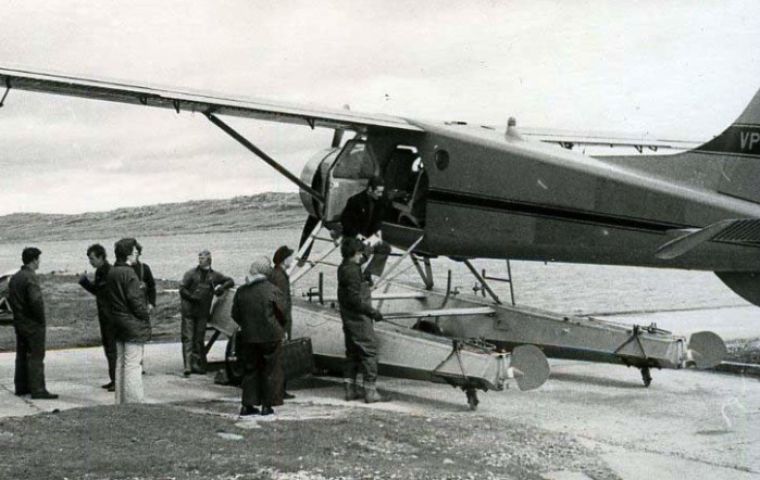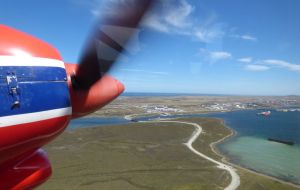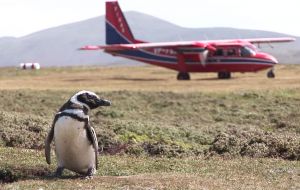 Britten-Norman has reported that it completed the first in a series of avionics upgrades to a fleet of five BN2B-26 Islanders owned and operated by the Falkland Island Government Aviation Services (FIGAS). The avionics are being upgraded to the Garmin G600 glass cockpit standard including the GTN650/750 GPS/NAV/COMM, GTX335R remote transponder and electronic engine instruments.
One aircraft will also be equipped with the Garmin GWX70 weather radar. The contract also includes fitting an entirely new bespoke instrument panel to suit each airframe, and a separate contract to upgrade the aircraft from 50-amp to 70-amp generators.
Two engineers from Britten-Norman are on the Islands supervising the mechanical work being carried out by the FIGAS maintenance engineers and completing the systems' installation. All of the Islanders will undergo an aircraft strip out, re-fit, testing and certification.
FIGAS has been an integral part of Falklands' life since 1948 and its very first Islander, destroyed in the Falklands War, entered service in October 1979. The service has gradually evolved from air ambulance, mail service and carriage of officials to passengers, freight, fishery patrol and scenic flights, with ground-based tourists and local passengers making up most of the traffic. The aircraft hop to almost 30 different airfields located in the East and West mainland islands.
Kurt Whitney, Quality Manager at FIGAS in charge of the program, says that with its multi-role capability and suitability for high frequency, short haul operations, the Islander is ideal for FIGAS operations and the Falklands environment: "Some of the aircraft are now more than 30 years' old and the choice was whether to replace the aircraft or upgrade what we have," he explains. "With this new avionics suite the aircraft will be good for at least another ten years when we can re-asses our future needs."
Kurt says that passenger demand is on the increase: "We operate very much as an internal air taxi, and with the steady increase in tourism, our passenger numbers increased by more than one thousand this season (the winter to summer season)."
One aircraft has already been successfully upgraded and the next aircraft is due to be upgraded in April 2018. The remaining aircraft will be completed by 2019. The contract was awarded to Britten-Norman by FIGAS in March 2017 under competitive tender. (Penguin News)