Falklands promotes sports challenge with "Road to Gold Coast 2018"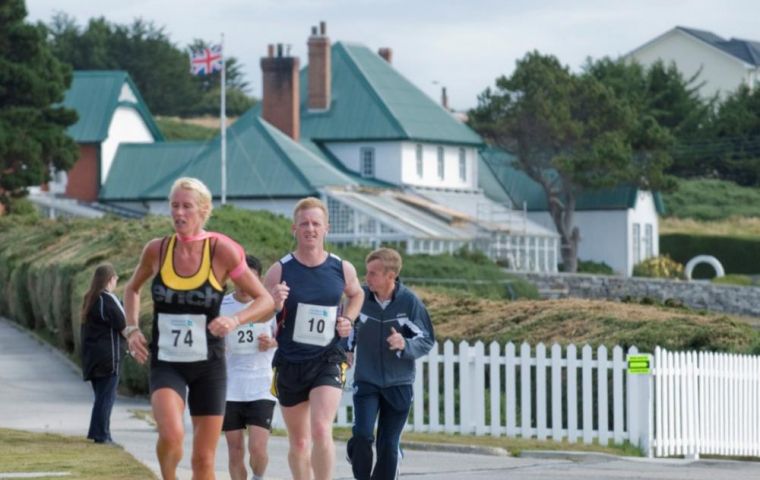 With the Commonwealth Games around the corner, what better way for the Falklands community to get involved than, "a sporting challenge of our own," asks Infant/Junior School teacher Daniel Harrison.
This is how the Road to Gold Coast 2018 was born he told Penguin News this week. Aimed at promoting awareness of the Games, encouraging exercise and inspiring the next generation of athletes, the organizers hope to replicate the 6,608 miles that the Falkland Islands team will travel to Gold Coast, Australia "by any physical form possible."
Be it walking or running, cycling or swimming, dog walking or pram pushing, every meter counts said Mr Harrison.
"We have sent out letters to organizations and businesses, set up a Facebook page and will be distributing posters in the coming days. Students at IJS/ Camp Ed and FICS will be taking part with laps of the community field and there will also be the Sunday 5 mile event."
From Wednesday April 4 to Wednesday April 11 "we hope to pull the community together and take on this huge challenge."
For more info: Facebook page - Road to Gold Coast 2018 Challenge (PN)