Retail sales shift in Chile as revenues from articles attractive to Argentines drop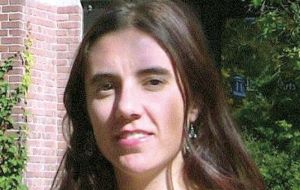 Traditional items keep the retail business going in Santiago's Metropolitan area as sales of articles such as computers, TVs, clothing and sportswear go down as a consequence of a smaller flow of Argentine tourists this past Summer of 2018.
According to a report by the Department of Studies of the National Chamber of Commerce, Services and Tourism (CNC), the number of Argentines crossing the Andes for their holidays fell 22.4% in January and 22.1% in February, which brings together a total of 250,000 less people spending their money in Chile.
All data combined, it was a flat start of the year 2018 for retailers in Santiago's Metropolitan area, the study revealed.
Bernardita Silva, manager of studies at the CNC explained that this was the result of the strong deceleration in purchases by Argentines, who had boosted retail businesses over the past few years.
A 1.1% drop was registered during January and February of this year, compared negatively to the 3% rise recorded in the same period of 2017.
Silva also pointed out that retail sales went up compared to previous years in items not usually attractive to foreign buyers, such as home appliances (for example irons and washing machines), furniture and groceries, while footwear, clothing and electrical appliances (TVs, computers), on the other hand, recorded the deepest drop, falling by 6.6% in January and 2.8% in February.
It was still the weakest January for retailers since 2014, it was reported. The sale of home items rose by 4%, keeping Chilean retailers somewhat balanced, according to Silva.
The recent appreciation of the Chilean peso compared to the US dollar and the devaluation of the Argentine peso seem to have brought the booming phase of shopping tourism to a slowdown.
"The arrival of foreigners to the country has been increasing in recent years, mainly due to the increase in the arrival of Argentines that we had from the end of 2015, when the government of Macri began. This was when we began to see the 'shopping tourism' boom of Argentines into our country," explained Silva.
In those years, credit card sales went up over 100% annually. "This phenomenon was accentuated considerably in 2016, benefiting strongly the national retail sector, and then began to decrease from 2017," Silva added.