No peace for PM May: Brexiteer MPs deliver an ultimatum on customs union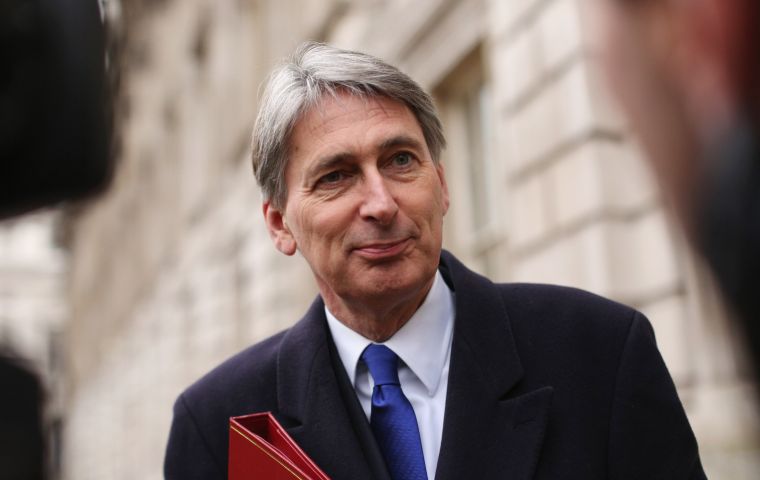 Senior Brexiteer MPs have delivered an "ultimatum" demanding Prime Minister Theresa May drops one of the government's preferred post-Brexit customs options. A 30-page document passed to the BBC says a "customs partnership" would make meaningful trade deals "impossible" and render the International Trade Department "obsolete".
It comes ahead of a key meeting of senior ministers on Wednesday. They will discuss the different options to replace customs union membership. The issue threatens to split Wednesday's meeting of the Brexit sub-committee and could have long-term implications for the government.
It is understood that chancellor Philip Hammond favors a customs partnership whereby Britain collects the EU's tariffs on goods coming from other countries on the EU's behalf. The partnership solution could redress the Irish border question, as there would be no hard customs border between the UK and the EU.
But in their dossier the Brexiteer MPs say the idea should be "swiftly removed from the table". Some Brexiteer cabinet ministers are understood to have seen the paper, which lists "nine fundamental problems" with the partnership model.
According to the Press Association, Downing Street has been privately warned that a customs partnership could collapse the Government, as committed Brexiteers on the Tory backbenches regard it as unacceptable as it would deliver "Brexit in name only".
Former Brexit minister David Jones told BBC's Newsnight: "Certainly there would be a lot of very disappointed Brexiteers if we were to end up in a customs partnership.
"The Prime Minister's calculations have got to include exactly what reaction there would be from the parliamentary party and the wider Conservative Party if we were to enter into that sort of relationship."
The document leaked to the BBC was prepared by a QC, and was sent by senior backbenchers and former ministers to Number 10 on Sunday. However Wednesday's meeting is not expected to reach a final decision on the proposals. But the document warns against continued deliberations in government, saying that "further delay is itself a decision".
Downing Street sources denied the document was an ultimatum, dismissing it as part of the policy-making process. Looking ahead to Wednesday's meeting Number 10 said: "The government has put forward two proposals and they will be discussed by the government further.