Petrobras increases offshore production: plans an extra million bpd output next year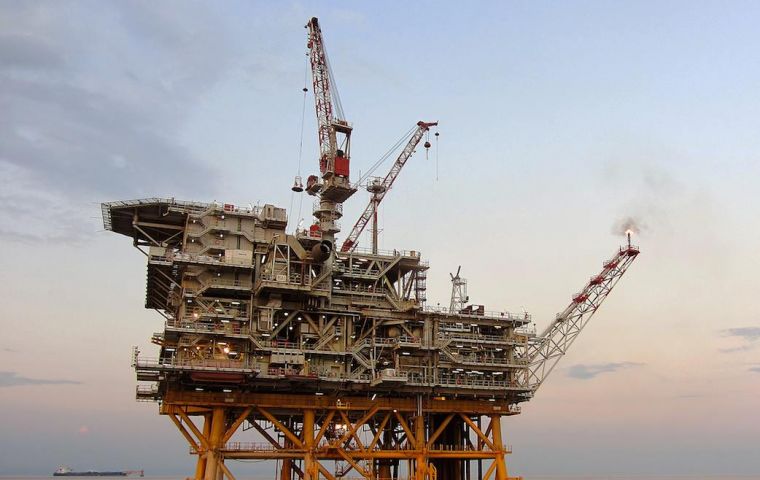 Brazil's state-controlled Petrobras expects oil production to start by the end of June at its Tartaruga Verde e Mestica offshore platform, the second of seven facilities planned to be installed this year, a company executive said on Monday.
The seven new platforms would allow the firm, whose output has declined this year, to add up to 500,000 barrels per day of new oil production next year, said Hugo Repsold, Petrobras' chief technology and production development executive, on the sidelines of the Offshore Technology Conference in Houston.
"We have faced some delays in the licensing process for the platforms, but they have finished, so the Tartaruga platform is almost ready to start producing. It will take us 45-60 days more, but wells have already been connected," Repsold told journalists.
The first of this year's new platforms started service earlier this month. The remaining five platforms following Tartaruga will be installed mostly in December after they arrive from China, the executive added.
Petrobras also plans to inaugurate an offshore platform off the coast of Nigeria this year.
The company increasingly is focusing on exploration and production to increase its oil output capacity by up to 1 million bpd next year, while divesting downstream assets.
Petrobras is in talks with China's state-run CNPC for sharing the Comperj refinery in Rio de Janeiro, whose construction is about 75 percent finished.
If the discussions are successful, the Chinese company would sign an off-take agreement and receive a portion of the facility's products in payment, according to the executive.
"We want to have a partner, we need it. We have spent a lot of money (in downstream) and now expect to focus on exploration and production. It would be nice to bring a partner to finance Comperj's completion and make improvements to connect the production fields to the refinery," Repsold said.