Argentina Parana River returns to normal activity following release of grounded vessel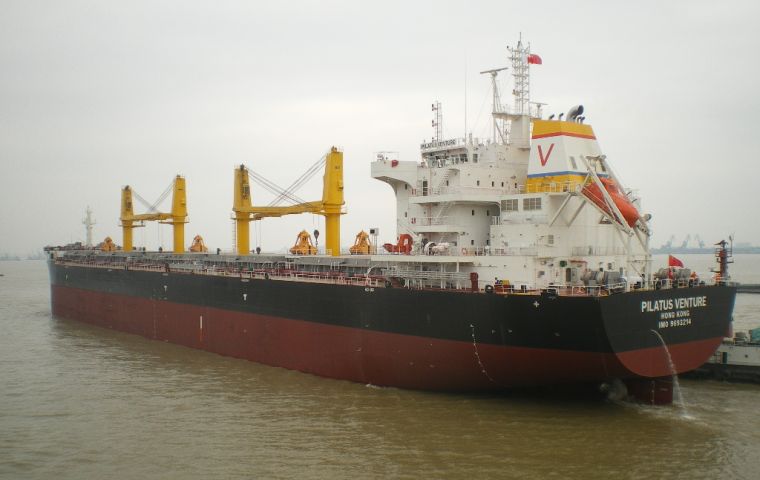 Grains shipping on Argentina's Parana River was returning to normal on Saturday after a ship ran aground on Friday, causing delays, the head of Argentina's Chamber of Port and Maritime Activity said.
The cargo ship Pilatus Venture, contracted by Glencore and en route to Australia, was stranded on Thursday about 85 km south of Rosario on the Rio Parana, the country's principal commercial waterway.
"It is already released and traffic control centers in Rosario and San Nicolas are regulating traffic," said Guillermo Wade, the port chamber manager.
Around 60 ships faced delays on Friday.
Farmers in Argentina, the world's top supplier of soy meal and soy oil, are beginning their seasonal harvest of corn and soy, and port activity is increasing.
The grounded boat was loaded with 42,500 tons of soybean meal, the chamber said.
Argentina is the world's top exporter of soymeal livestock feed and the third biggest supplier of raw soybeans.