Guterres praises UK contribution to UN, "Brexit or no Brexit"
Tuesday, May 8th 2018 - 08:59 UTC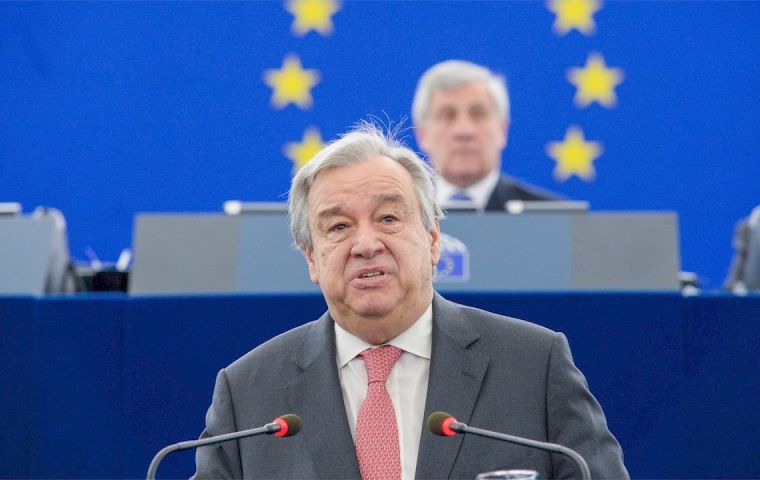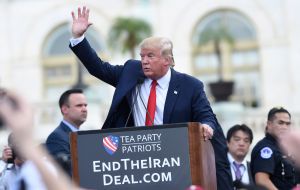 Britain will remain a "very important pillar" of the United Nations after Brexit, the organization's secretary general has said. Antonio Guterres's comments appear to contradict the fears of some opponents of Brexit that the UK's withdrawal from the EU might throw into question its position as one of the five permanent members of the UN Security Council, alongside the US, Russia, China and France.
Speaking to BBC Radio 4's Today program, he warned that the Security Council was "paralyzed" on a number of key issues – such as the war in Syria – because of deep divisions between the permanent members.
He said the world was in "dangerous times" comparable to the Cold War era, but lacked the formal mechanisms that helped de-escalate tensions between the US and the Soviet Union in that period.
Mr Guterres urged US President Donald Trump not to tear up the nuclear treaty with Iran, which he described as "an important diplomatic victory" which should be preserved. But he was "optimistic" about the prospects for denuclearization in North Korea, where "things are on track for a meaningful negotiation".
Speaking shortly after bilateral talks with Theresa May at 10 Downing Street on Wednesday evening, the Portuguese national declined to comment on the merits of the UK's planned withdrawal from the EU.
"I'm the United Nations secretary general and as such, I do not intend to interfere in the Brexit debate," Mr Guterres said. "What is very important for me is that the UK preserves and enhances its very strong commitment to multilateralism at a global level, namely with the United Nations.
"There, I must say I am very encouraged by the recent progress that was made.
"The UK has been extremely supportive of our humanitarian appeals, the UK is very active in all our debates, and that reassures me that – Brexit or no Brexit – the UK will remain a very important pillar of the work of the UN as it has been from the beginning, as a permanent member and founder of the United Nations."
Mr Guterres acknowledged the risk of confrontation between Iran and the US and Israel in the Middle East. "The risks are there and I think we need to do everything to avoid those risks," he said.
The 2015 deal under which Iran promised to give up its military nuclear program in return for the relaxation of sanctions was "an important achievement", he said. "If one day there is a better agreement to replace it, that's fine. But we shouldn't scrap it unless we have a better alternative."