Overseas accounts of 35.000 Argentines caught in the taxman's web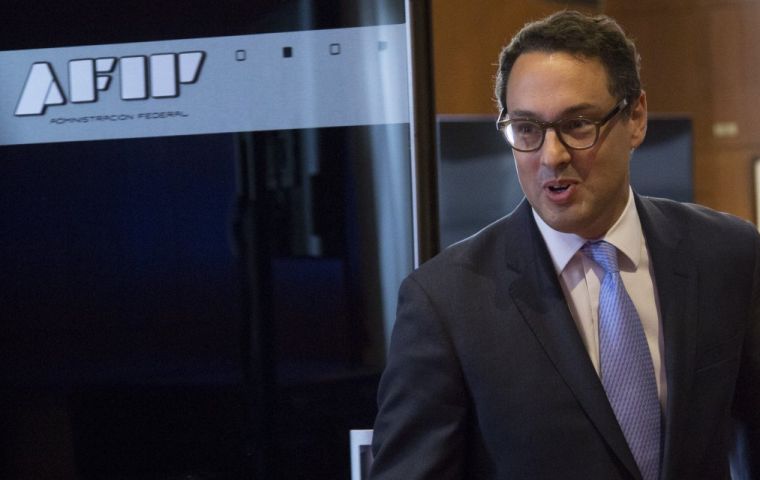 Argentina's Internal Revenue Service, AFIP, announced it had received information on 35.000 overseas bank accounts held by Argentines, which should make it easier to control payment deadlines of the respective sworn statements on taxes, profits and assets.
Countries which supplied the largest number of Argentine overseas accounts included Belgium, Bermudas, Spain, France, United Kingdom, Isle of Man. Caiman Island, Luxembourg and the Netherlands, according to the Argentine taxman AFIP.
The information provided is the start of the implementation of multilateral tax information exchange convened in the framework of the Organization for Cooperation and Economic Development, OCED, cooperation agreement signed by Argentina.
"Were heading for a sustained tax information exchange with other countries, which will allow us to consolidate controls for the fiscal compliance of all Argentines", said AFIP head Leandro Cuccioli.
The deadline for Argentines to present their annual sworn statements on assets and profits is next June.
Cuccioli added that with the information provided from overseas, AFIP expects to reach a satisfactory compliance from all Argentine taxpayers referred to the 2017 fiscal year.