Falklands delegation travels to Buenos Aires for fishery talks and data exchange
Thursday, May 10th 2018 - 18:14 UTC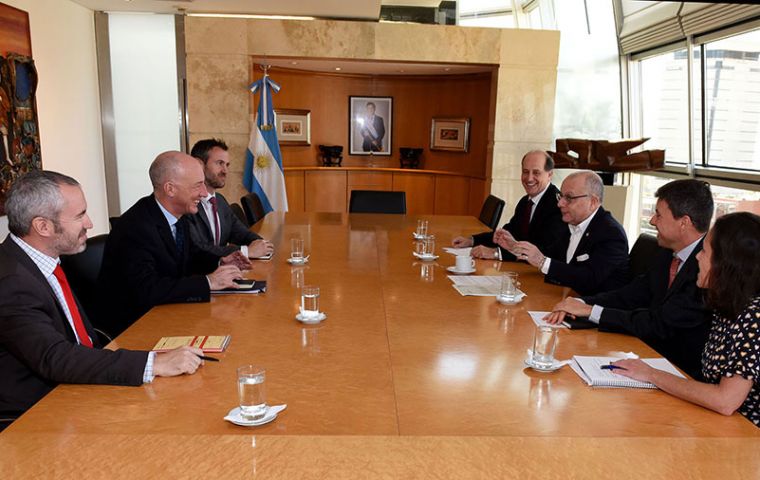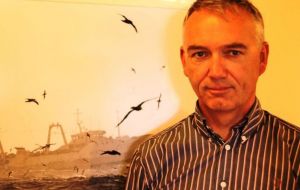 Next Monday, 14 May 2018 four representatives from the Falkland Islands Government's Natural Resources Department will be part of a UK Foreign and Commonwealth Office lead delegation meeting with the Government of Argentina, in Buenos Aires, to begin two days of discussions on fish and squid stocks in the South Atlantic, and the possibility of resuming the exchange of scientific fisheries data for the benefit of the region.
This follows an outline agreement within the September 2016 Joint Communiqué between the UK and Argentina, which highlighted the need for improved cooperation and positive engagement on South Atlantic issues of mutual interest.
MLA Teslyn Barkman, portfolio lead for Natural Resources, including Fisheries, said: "We have one of the best managed fisheries in the world, which actively works to minimize the risk of over-fishing in our waters. The 2016 Joint Communiqué pledged to remove all obstacles limiting the economic growth of sustainable development of the Falkland Islands including fishing, and attending these discussions will give us the opportunity to move forward in our efforts to conserve our marine resources and the long-term sustainability of fish stocks we share."
John Barton, Falklands- government Director of the Natural Resources Department will head the Islands delegation.