IAATO's Responsible Tourism Conference votes new and revised guidelines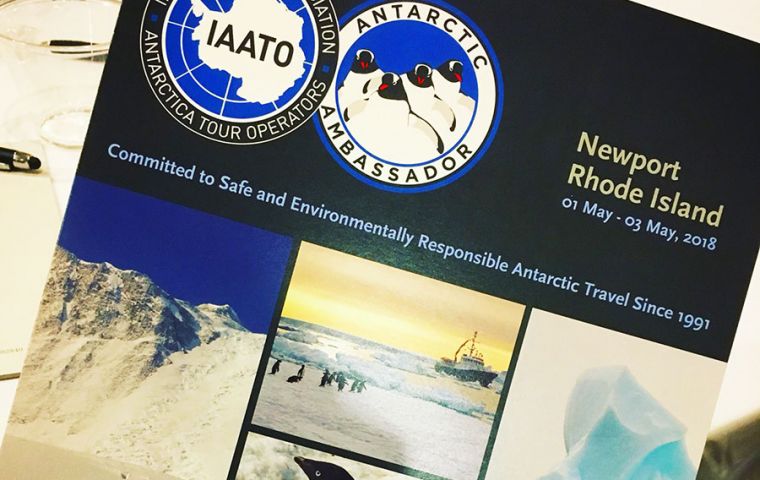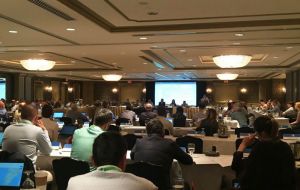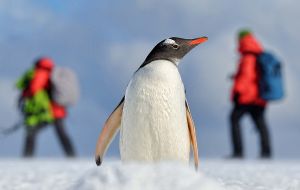 The International Association of Antarctica Tour Operators (IAATO) has concluded its 27th annual meeting in Newport, Rhode Island, USA having agreed to strengthen its mission of promoting the practice of safe, environmentally responsible travel to the Antarctic.
Every year, members set aside competitive interests to have open and candid discussions on safety, environmental protection and self-regulation. Decision-making is supported by recommendations developed by IAATO's many dedicated committees and working groups throughout the year. The meetings conclude annually with the voting in of new policies on best practice.
Terry Shaller of Ponant, and re-elected Chair of the IAATO Executive Committee, said: "The unique qualities of Antarctica require stringent safeguards. Building on the policies and processes that keep these safeguards in place formed much of IAATO 2018's agenda.
"Our proven success in responsible visitor management is the result of self-regulation and close collaboration. IAATO's industry pioneers set aside competition in the interests of delivering ethical travel with the protection of the white continent at its heart. Our mission goes hand-in-hand with providing an extraordinary educational and wilderness experience for guests."
Over 140 people attended the meeting at the Viking Hotel, Newport from May 1-3, representing IAATO member companies and invited stakeholders with a vested interest in Antarctica's future including governments, environmental and scientific organizations and charitable trusts.
This year's gathering had a strong focus on managing for growth, resulting in members adopting procedures and practices to improve vessel scheduling in the Peninsula, strengthen the IAATO membership application process and improve pre-departure information for guests so they are more keenly aware of their individual responsibilities before embarking on their journeys of discovery.
Members voted in new and revised Antarctic Treaty System guidelines to continue best practice for safe and responsible travel, including enhanced engagement with regulatory bodies and strengthening environmental and safety standards. Also adopted was a new 'Care and Concern' policy that will allow field staff and visitors to raise concerns about any practices they feel fall short of IAATO standards.
The membership welcomed newcomers into the fold; with Global Marine Networks (GMN), Columbia Cruise Services, EYOS Tenders, Tong Sheng International and Alibaba taking up associate membership. Noble Caledonia moved from Provisional Operator to Operator status.
IAATO Executive Director, Dr Damon Stanwell-Smith, said: "There was much to cover in three days, which made for very intensive discussions, but there was a real sense of unity among those gathered. Our commitment to providing safe and responsible private-sector Antarctic and sub-Antarctic travel while delivering an enriching experience for visitors shone out, and we are well prepared to tackle the challenges that may lie ahead."
Following the meeting there was a workshop on the future of expedition voyage planning open to all participants, which enabled IAATO veterans and invited experts to share knowledge and experience on how best to collaboratively manage expedition planning within a landscape of expected tourism growth.
Meeting highlights included:
• Policy Review: Members voted to continue the ban on the recreational use of Unmanned Aerial Vehicles (UAVs) in the wildlife rich coastal areas of Antarctica. The ban will be reviewed annually to allow for potential technological advances and further developments within the regulatory community.
• Executive Committee; Members voted to reappoint Terry Shaller, from Ponant, as the Chair of the Executive Committee. Jørn Henriksen (Hurtigruten) was welcomed onto the Executive Committee for the first time.
• Research Fellowships; Members agreed to develop an Antarctic fellowship for early-career researchers in collaboration with the Council of Managers of National Antarctic Programs (COMNAP). The fellowship will support shared goals by COMNAP and IAATO to promote best practice and strengthen international capacity and cooperation in the spirit of the Antarctic Treaty;
• Science Support; IAATO outlined future plans to strengthen IAATO support of science projects, particularly citizen science which encourages participation by Antarctic travelers. Such projects contribute to Antarctic research and create ambassadors for Antarctica's continued protection;
• Antarctic Ambassadors: IAATO presented its five-year plan for Antarctic Ambassadors – an education and outreach program aimed at encouraging visitors to the white continent to not only be responsible visitors to the Antarctic, but also promote conservation of the region when they return home. The plan includes a dedicated website, reward and recognition program and educational resources for operators.