Swedish PM to testify in corruption case involving sale of 36 fighter jets to Brazil
Thursday, May 10th 2018 - 08:28 UTC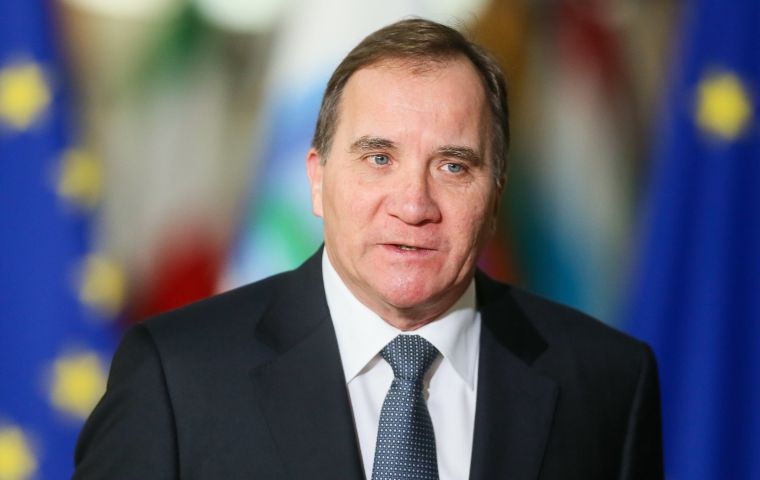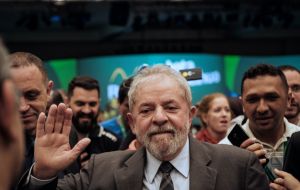 Swedish Prime Minister Stefan Lofven has been summoned to testify next month as a witness in a Brazilian corruption case involving the purchase of fighter jets by Brazil, the Stockholm District Court said on Wednesday. Lofven will be asked in a Swedish court about his contacts with Brazil's former presidents Dilma Rousseff and Lula da Silva regarding the country's purchase of Saab Gripen fighters in a deal struck five years ago.
The request to testify came from Brazil's Ministry of Justice on behalf of the defendants, including Lula.
Lula's lawyers say the case amounts to "political persecution".
Lofven, who is not suspected of any wrongdoing, lobbied for a Gripen deal when he was the head of the powerful trade union IF Metall. He became chairman of the Social Democratic Party in early 2012. He was elected prime minister in the autumn of 2014.
A spokeswoman for the Swedish prime minister said Lofven had not yet received a summons but that he was ready to testify and answer any questions in court.
"In his role as trade union head, it was natural for Stefan Lofven to support Swedish exports," spokeswoman Ingela Nilsson said. "That includes the case of Gripen."
The Brazilian government announced late in 2013 that it had chosen the Gripen NG fighter jet produced by Saab. The Swedish plane beat Boeing's F-18 Super Hornet and France's Rafale, produced by Dassault Aviation.
Brazilian prosecutors in 2016 formally accused Lula of using his influence over his hand-picked successor's government to help Saab win the tender for 36 fighter jets.
Lula's lawyers said he had no role in the Gripen purchase and they have sought the Swedish leader's testimony to debunk the allegation by prosecutors that the deal was reached at a meeting between Lula, Rousseff and Lofven at a hotel in South Africa during the funeral of Nelson Mandela in 2013.
That meeting never took place, Lula's law firm Teixeira, Martins & Advogados said in an emailed statement, which said the case amounted to "political persecution".
Lula turned himself in to police in April to begin serving a 12-year prison sentence for corruption in a separate case and is still facing several trials on graft charges.
Rousseff is not accused of any wrongdoing in the case.