Falklands: Brexit on the Brussels fish show menu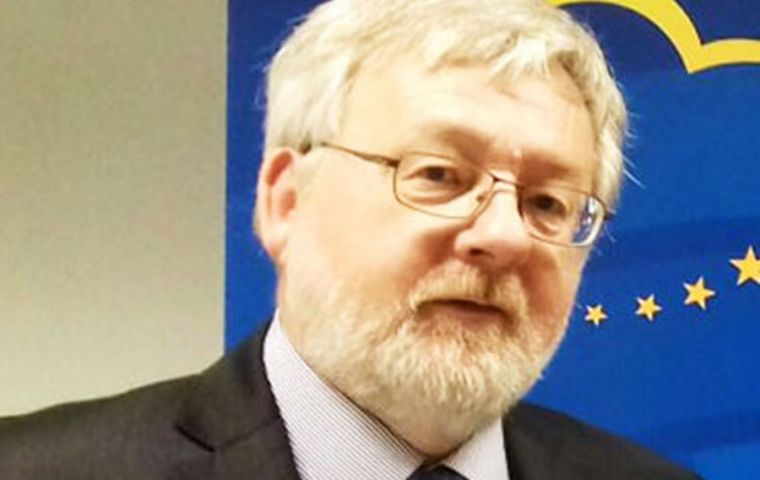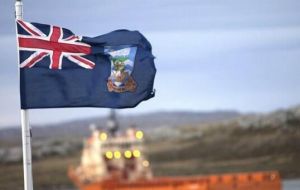 Falkland Islands fishing companies may have attended the Brussels Seafood Show intermittently for over a decade, but the looming specter of Brexit lent this year's attendance unprecedented significance. For James Bates, Falkland Islands Fishing Companies Association (FIFCA) Executive Secretary, Brexit gave the industry's stand at the show a clear mandate this year, "it was about being visible at a time when we need to be."
Despite the large amount of work being carried out by both the industry and government, neither is any closer to knowing what the impact of Brexit may be, says FIFCA Chair Stuart Wallace, but it has the potential to be major, "it's concerning for many people but in our particular case, it is quite stark; our market for our products is essentially Southern Europe, and there are not similar markets available elsewhere," he adds.
Being located in Brussels, the show served as a useful platform to put across those concerns to the European Parliament through a joint lobbying effort with MLA Teslyn Barkman and Richard Hislop from FIG's Policy Unit.
Along with representatives from the fishing industry, they met with British and Spanish Members of the European Parliament (MEPs) to put across the potential impacts to the Falklands of being imposed tariffs out of European markets.
Brexit aside, the biennial investment in a stand at the show still reaps benefits for the industry, even if they are not immediately tangible, "we don't always seal major deals at these shows," says Stuart, "but it's a progression, a process of keeping informed about what's happening in the seafood world, new equipment, new developments that companies are showcasing."
Two good years
Commenting on the recent boost to the Government's operating budget surplus thanks to fishing company corporation tax, Stuart points out that there have been two good years of catches, which have been helped along by favorable market stocks and the valuation of the pound
It's great to see that coming through and benefitting the government's coffers," but, he warns, "the market is constantly changing", adding that the exceptional catches of loligo recorded this year have mostly been of smaller sizes. It is still not known what impact that will have on the market, but a correction is thought likely.
The positive catches aside, management of the fishery is under constant re-evaluation, says Stuart, who remains conscious that management of the fishery has to react to changes in knowledge and the environment.
As to recent concerns expressed about the Fisheries Department Scientific Research Plan, Stuart says those were noted by FIFCA, but maintains that one of the great advances that the fishing sector has made has been to ensure that, "scientific advice is here, that the people who provide this critical information live among us, and are real stakeholders in it."
But it is the science that must underpin management, he says, arguing that while the fishery has, in his view, been "managed exceptionally efficiently," it is important to ensure that there are adequate resources to continue that scientific approach – something
which, he points out, the FIFCA membership continues to contribute to directly and indirectly and is "absolutely signed up" to.
Straddling stocks key
In ensuring scientific management, straddling stocks and the lack of data exchange remains the biggest challenge, says Stuart. He welcomed the FIG announcement in March that bilateral talks with Argentina on fish and squid stocks could resume before the middle of the year, but maintains that the industry needs to be involved, if not altogether have a seat at the table, particularly where high sea fisheries are involved, "[they are] an important component of our fishery, […] we want to make sure that the discussions take into account the importance to us."
Straddling stocks may remain a challenge to management of the fishery, but Stuart believes that 12 years into the quota system, the industry has surpassed its twin aims of increasing local active management and investment in the fishery, "there are different models within the [FIFCA] membership, but considering the participation in new vessels, the direct and indirect economic contribution, what has been achieved has been pretty impressive." (Penguin News)
More information by CGTN's Joel Richards reports