Leading global oil companies interested in Argentina offshore blocks auction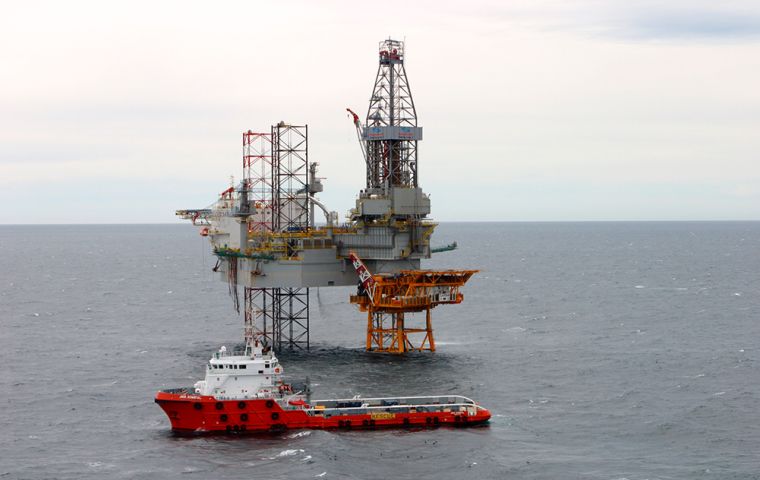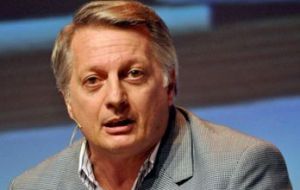 Oil firms, including Norway's Statoil, U.S.' Anadarko Petroleum Corp, China's CNOOC and Malaysia's Petronas, have shown interest in Argentina's auction this year of offshore blocks for exploration and production, the country's energy minister said.
Argentina is still defining the blocks to be included in its auction, expected to receive bids in late November. Argentina is also giving incentives for oil companies exploring at its large Vaca Muerta shale play to move from pilot to full development phase.
Argentina faces growing regional competition as countries with large oil reserves, including Brazil and Mexico, are offering this year a record number of areas while starting a new wave of energy reforms to attract foreign investment.
"It's an unexplored area... We are expecting (to have) some companies already working in Argentina and new companies as well," Minister Juan Jose Aranguren said on the sidelines of an energy conference.
The country last year started creating a new framework for firms to move their projects to the production stage, which is boosting the unconventional gas output. The terms include lower labor costs, reduced taxes on imported drilling equipment and a fixed purchase price for the gas produced.
In recent months, six projects in Vaca Muerta operated by France's Total and Argentina's Tecpetrol, CGC Combustibles and YPF have been granted access to the incentives for starting the production stage.
The government expects 13 more concessions operated by Pan American Energy, YPF, Pluspetrol, Tecpetrol and Capex to adopt the incentive program in the coming months.
A US$ 500 million railway project to move raw material and equipment to Vaca Muerta - infrastructure needed by 2021 - is expected to be tendered by the end of May, Aranguren said.
As the country's unconventional gas production increases, Argentina is also in talks with its neighbors Chile and Bolivia to solve its seasonal gas deficit by increasing winter imports from Bolivia while selling its surplus to Chile in the summer.
"This is quite a constraint. I'm prepared to pay more (to Bolivia) during the summer if we can adjust the volumes," the minister said.
Argentina under President Mauricio Macri has been pushing to reverse the nation's oil and gas production decline while re-regulating the retail fuel market. But as global oil prices continue rising, refiners in the country are struggling to avoid transferring the hike to consumers.