UK present at Chile's Expomin 2018, with a display of British expertise in mining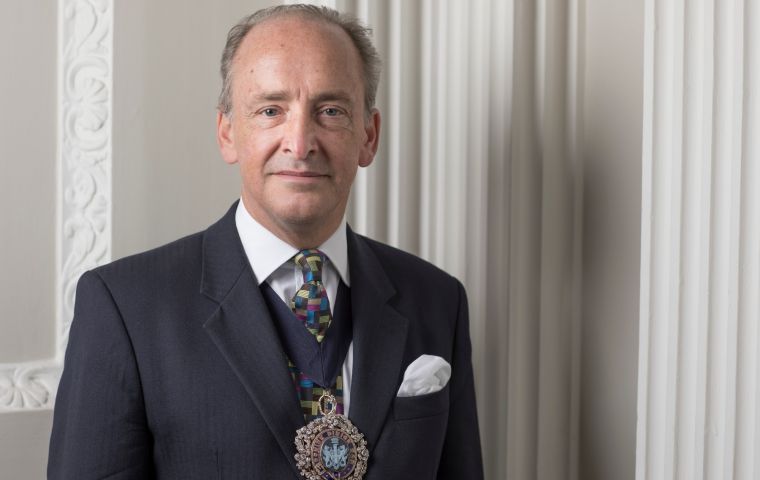 The Santiago office of the Department for International Trade (DIT) and the British Embassy participated at Expomin 2018, as part of the Embassy's campaign to support British companies in the mining sector. This is the second time that the UK has attended and participated with a British Pavilion.
The five day event was took place in Santiago de Chile, between April 23/27, and attracted16 companies, representing a wide range of products and services, to the British Pavilion.
In total, Expomin hosted 1,266 exhibitors and several big pavilions, including the GREAT-branded British pavilion. The Chilean Minister for Mines, Baldo Prokurica toured the Pavilion and had the opportunity to learn more about British capabilities in the mining sector, including: heavy equipment, water and energy use, industry restructuring, supply chain management, financial and legal services, automation and cyber protection
Currently, mining is one of the key priorities not only in Chile but also for other DIT offices in the region. Expomin is an important platform to present solutions to current issues in the Chilean and regional mining sectors focusing on the different challenges, starting with the optimization of operative processes efficiency through to satellite applications and virtual reality, among other solutions.
Charles Bowman, the Lord Mayor of the City of London, who visited Chile between 23 to 25 April, inaugurated the British Pavilion at Expomin. The Lord Mayor met the exhibitors and had the opportunity to learn more about their innovative solutions that UK companies may offer for the mining industry.