Falklands planned demining demolitions scheduled for next Friday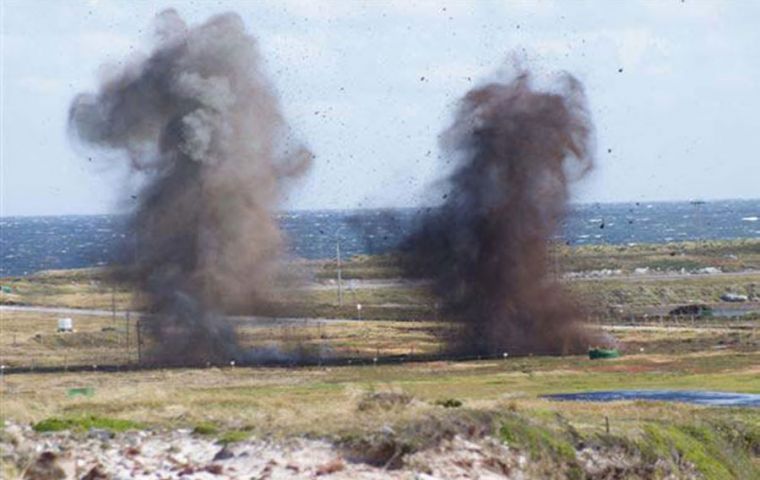 The Falkland Islands Demining project has scheduled another planned demolition next Friday, 18 May and has set out preparations in a release.
The Technical Director for Dynasafe BACTEC Limited, John Hare would like to inform the public that the next demolitions as part of the Falklands Demining project are planned for Friday 18 May 2018, between 10.00am and 1.00pm. Preparations for the demolition will commence at 9.00am.
The demolitions will take place minefield SA091B which is situated west of Harriet Farm.
There will be one large demolition followed by a final smaller one. The first large demolition is planned to take place at 11.30am and the smaller demolition at 12.15pm
In accordance with the requirements of our Dangerous Goods Licence, no demolition shall take place without the authority of the Chief Fire Officer who will visit and approve the site; separate arrangements have already been made for this to happen. Fire-fighting equipment will be in place at this site.
This is likely to be the last demolition of the demining season.
If you require any further information then please contact the Technical Director, John Hare on 22388 or email John.Hare@dynasafe.com. Dynasafe BACTEC Limited would like to thank the public for their cooperation.