Falklands describes as 'positive', the outcome of fishery talks held in Argentina
Wednesday, May 16th 2018 - 19:20 UTC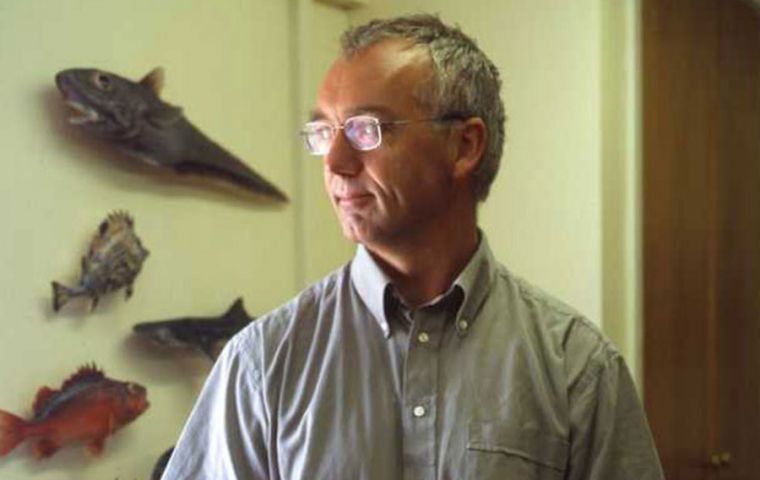 The Falkland Islands has been positive about the outcome of the first round of fishery talks (May 14/15) referred to the South Atlantic, between Argentina and the United Kingdom. The talks in Buenos Aires, with Falklands representatives included in the UK delegation, emphasized on the exchange of scientific information and conservation of shared fishery resources in the South West Atlantic.
A brief release from the Argentina foreign affairs ministry late Tuesday, said a second round of talks is scheduled for next November in London, but this was not mentioned in the Falklands announcement.
Follows the full release: "Positive outcome for Falkland Islands fishery talks".
"Following two days of fisheries talks in Buenos Aires this week progress has been made in resuming the exchange of scientific data for the benefit of the South Atlantic region. The purpose of sharing information on fish and squid stocks is primarily to help ensure the sustainability of fisheries in South Atlantic waters, but may also have additional conservational benefits in future.
"This respects the agreement outlined within the Joint Communiqué between the UK and Argentina, which highlighted the need for improved cooperation and positive engagement on South Atlantic issues of mutual interest. The meeting took place in a constructive atmosphere and was very much about renewing and refreshing the SSC process (Scientific Sub-Committee)
"The delegations included representatives from UK and Argentine Governments, and the Falkland Island and Argentine fishery management organizations. The discussions addressed the renewal of some scientific work on Ilex and Southern Blue Whiting, as well as proposals for research cruises and the extension of the SSC agenda to include a wider range of species. Broader ecosystems issues were also considered, including the impact of fishing on seabirds and marine mammals.
"John Barton, Director of Natural Resources said: "The fisheries Scientific Sub-Committee meeting this week was a step in the right direction in terms of improving our understanding of shared resources. The renewed scientific cooperation between the Falkland Islands/United Kingdom and Argentina should, in time, provide for better conservation of such resources".