Brazil reacts strongly to EU ex-leaders asking for Lula to run for office
Thursday, May 17th 2018 - 08:53 UTC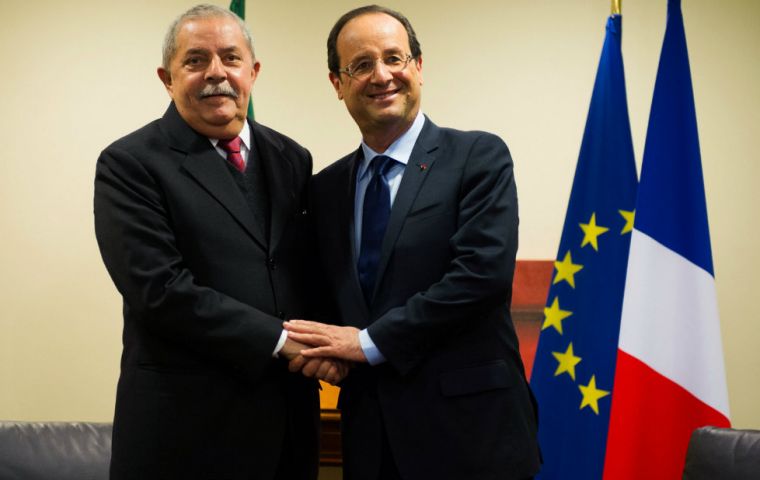 Brazil on Wednesday lashed out at a demand by former European leaders for disgraced ex-president Lula da Silva to be allowed to take part in elections this year. A group of former EU left leaning leaders, including French ex-president Francois Holland and Spanish former prime minister Jose Luis Rodriguez Zapatero, called Lula's imprisonment for corruption "hurried" and said he should be "free to present himself before Brazilian voters."
Brazilian Foreign Minister Aloysio Nunes responded that because Lula had lost an appeal against his graft conviction he had automatically lost the right to run for public office.
Nunes branded the European former leaders' appeal "filled with prejudices, arrogant and anachronistic."
"I noted with disbelief the declarations of these European personalities who, having lost an audience in their own countries, claim to have the right to give lessons on the functioning of the Brazilian judicial system," Nunes said in a statement.
Lula, whose populist-conservative government between 2003 and 2010 saw dramatic reductions in extreme poverty, was convicted of taking a seaside apartment as a bribe and sentenced to 12 years in prison.
Despite the scandal he tops opinion polls and insists that he wants to take part in the October presidential election.