Italian president gives his blessing to the new populist coalition government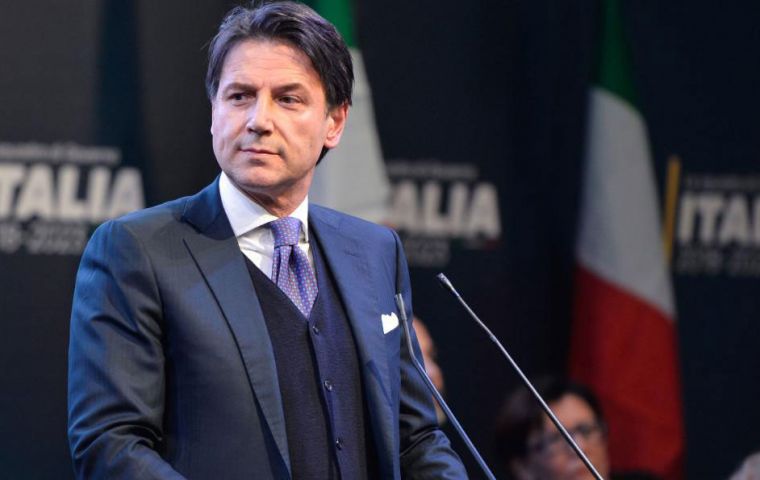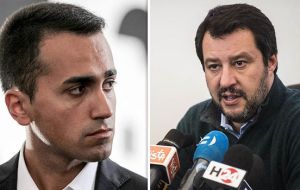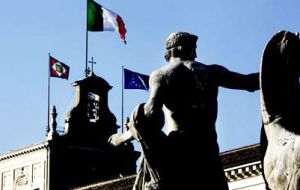 Italy's president Sergio Mattarella accepted a political novice Giuseppe Conte, a populist coalition's candidate, as prime minister on Wednesday in a bid to forge a functioning government and end the nation's weeks-long political deadlock.
The anti-establishment Five Star Movement and the nationalist League have been in coalition talks to try and break a political deadlock that had resulted from the country's March elections.
Five Star emerged with the largest number of votes but fell well short of a majority.
The coalition produced a radical joint program for governing last week, which included slashing taxes via a flat tax, increasing spending on social programs, limiting contributions to the European Union and cracking down on immigration and "radical Islamic associations."
Five Star leader Luigi Di Maio and League leader Matteo Salvini agreed that neither would be prime minister, and announced this week that they would present law professor Giuseppe Conte for approval by President Mattarella.
Conte's appointment looked in doubt, not only because of his dearth of political experience (he has never held political office), but also after The New York Times reported that he may have exaggerated his credentials, particularly his studies at New York University -- which said it had no record of his having studied there.
But after a meeting with Mattarella on Wednesday, Conte got the nod to attempt to form a government, and promised one of change as he emerged from the meeting at the Quirinal Palace in Rome and struck a populist tone.
"What is about to be born ... will be the government of change, on behalf of citizens, that protects their interests," he said, according to La Stampa.
"I propose to be the defense lawyer of the Italian people," he said.
It is unclear how long the populist-nationalist coalition will last; the two parties have significant differences, with Five-Star pushing an anti-establishment line that includes more spending on social services, while League has pushed a more traditional right-wing nationalist line with a particular focus on restricting immigration.
But coalitions are not unusual in Europe, and the radical contract the two parties thrashed out managed to satisfy both sides, with an ideologically broad set of policies including a universal basic income, free nurseries for Italian families, the closure of Roma camps and a tax-rate reduction to two brackets of 15% and 20%.
The coalition, as well as its populist program, has sent shockwaves through Europe and marked one of the biggest recent victories for the populist movement on the continent -- coming on the back of wins in Austria, Hungary and the Czech Republic.
Leaked early drafts of the program suggested Italy could even leave the euro currency collective, but the finalized program did not include that proposal.
The yield on Italy's benchmark 10-year government bond has risen over the last month from 1.8% to around 2.3%, signaling investor nervousness over lending to the Italian government.
Lega leader Salvini added fuel to the fire on Tuesday by saying that his party would like euro-skeptic economist and professor Paolo Savona to be economy minister. Savona has said previously that Italy should be able to leave the Euro (which he reportedly once likened to a "German prison") if necessary, saying Italy's joining of the single currency was a "historic error."