Falkland Islands has enjoyed one of its best tourist and visitors season
Friday, May 25th 2018 - 08:30 UTC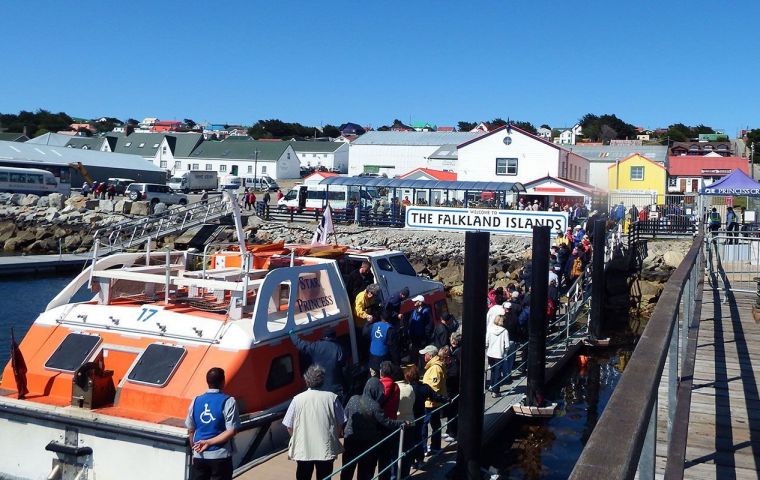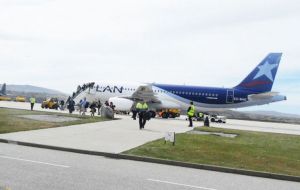 The Falkland Islands has had its best season for land-based tourism for 10 years, and the second best ever, with leisure tourist arrivals increasing by 14.9% compared to the previous season.
Cruise visitors also grew significantly, up 3.3%, with almost 57,500 arrivals.
FIGAS carried 10% more leisure passengers than in the previous season, room occupancy was up in both serviced and self-catering accommodation, and 70,000 visitors passed through the Jetty Visitor Centre – nearly enough to fill Wembley Stadium!
Executive Director of the Falkland Islands Tourist Board, Stephanie Middleton, said: "Our key markets performed well, with overnight leisure arrivals from the UK increasing by 17%, and there was also strong growth from Germany and France."
Both air routes to the Falklands experienced a significant rise in visitors, with leisure arrivals on LATAM increasing by 21% and arrivals on the air bridge up by 44%.
"We are also delighted to have such a strong cruise season, with the key area of growth being arrivals on expedition vessels, increasing by 17%. We expect this trend to continue and possibly strengthen over the next 2-3 seasons.
In camp, West Point was the most popular cruise destination by some margin, and the USA is the largest generating market for cruise visitors, with over 19,000 last season followed by the UK with almost 8,000.
Despite much talk of the Chinese market, it still remains small at around 1,500 visitors, however it is growing." (Penguin News)