Nicaragua peace talks collapse and clashes resume : two dead and 50 injured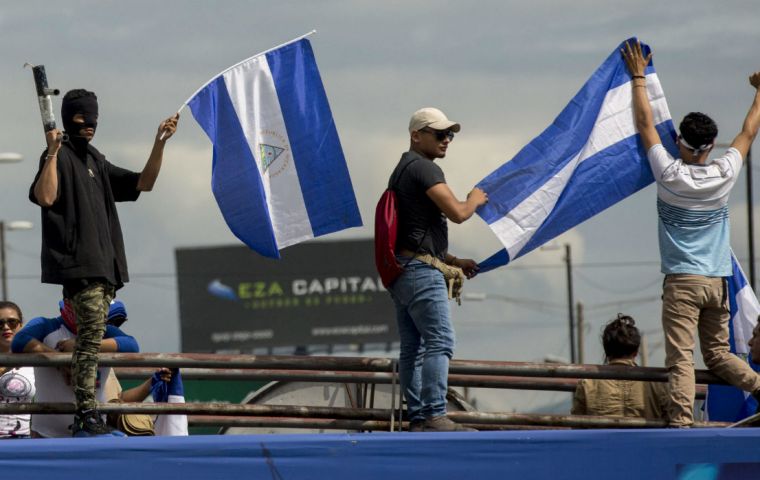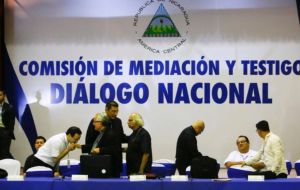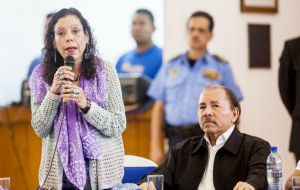 At least two people were killed and 50 wounded as clashes flared in Nicaragua after peace talks between the government and opposition collapsed, the Red Cross and victims' relatives said on Thursday.
Since protests began on 18 April, 76 people have been killed and more than 800 wounded, according to a preliminary report of the Inter-American Commission on Human Rights, submitted before Wednesday's clashes.
Initially triggered by now-aborted reforms to the near-bankrupt social security system, the unrest broadened into a rejection by many Nicaraguans of Ortega his wife, Rosario Murillo, seen as autocratic.
The latest clashes broke out on late Wednesday between opposition demonstrators and pro-government groups, with the worst occurring in Leon, northwest of the capital Managua.
A 31-year-old man, Manuel Chevez, was shot dead when government-linked groups tried to evict students and residents from a barricade on the main road to Leon, the man's aunt Justa Ramirez said.
A second man, identified as Luis Diaz and belonging to the pro-government group, was allegedly struck by a homemade mortar bomb, local Red Cross director Marcio Ocon reported.
During the clashes, which lasted about five hours, 54 people were wounded by a mixture of gunfire, rubber bullets and blunt instruments, according to the Red Cross.
Clashes also occurred in other Nicaraguan cities. The unrest came after the week-long church-mediated talks between the government and opposition forces to quell a month of violence broke down late on Wednesday.
"Since there was no consensus today between the parties, we in the bishops' conference regrettably are shutting down the... national dialogue," church officials said after eight fruitless hours of mediation at a Managua seminary.
The biggest major stumbling block is the government's rejection of early elections.
"That would be dismantling constitutional order and the democratically elected government," Foreign Minister Denis Moncada said.
On Thursday Moncada reaffirmed the government's readiness to dialogue, saying it is "essential to resolve and agree on the elimination of all the barriers" on the roads, to avoid "violence in all its forms and to guarantee the right to work."
The leader of the opposition Broad Front for Democracy, Violeta Granera, said the dialogue had given her "a level of hope" to find a solution to the crisis.
"Now what we have left is to not let ourselves be unfocused and to be bolder, more creative and stronger with the protests."
Ortega "wants time to win with impunity... It is already clear that his days in power are numbered," she said.