Thousands march in Buenos Aires to protest Argentina's IMF credit bid
Saturday, May 26th 2018 - 08:32 UTC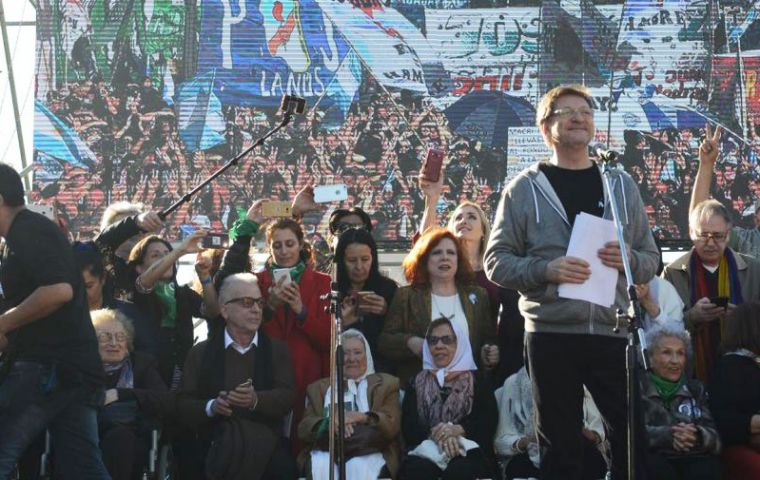 Thousands of Argentines on Friday protested the government's bid to secure a credit line from the International Monetary Fund, which they blame for hardship during a past financial crisis. Opposition parties, unions, human rights organizations and artists took part in the march near the capital Buenos Aires' emblematic obelisk, under the banner "the country is in danger."
The protest is the latest of several organized since President Mauricio Macri announced on May 8 that he had started financing negotiations with the IMF after weeks of market volatility.
The unexpected move surprised investors and stoked Argentines' fears of a repeat of the nation's devastating 2001-2002 economic collapse.
Many Argentines blame IMF-imposed austerity measures for worsening the crisis, which impoverished millions and turned Argentina into a global pariah after the government defaulted on a record US$100 billion in debt.