"Institutional crisis" in Italy: the Euro at the heart of the powers dispute
Monday, May 28th 2018 - 07:01 UTC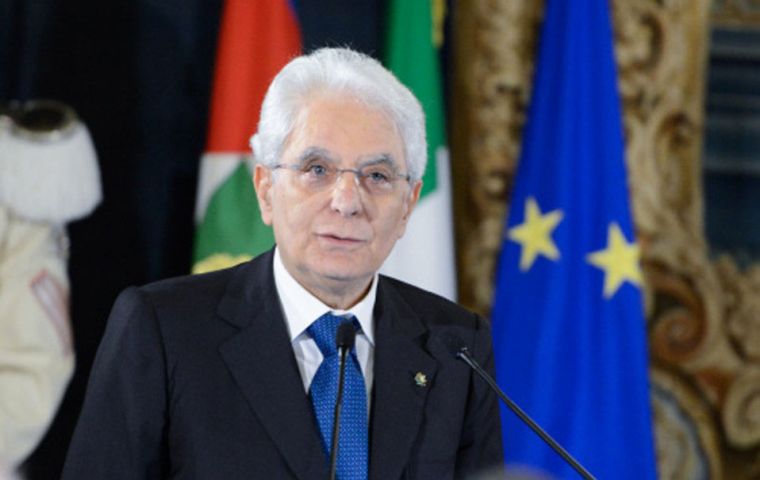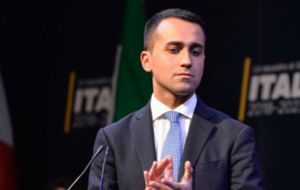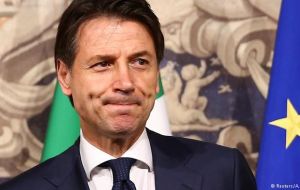 The leader of Italy's biggest political party has called for the president to be impeached after he vetoed a choice for finance minister. Luigi Di Maio of the populist Five Star Party said President Sergio Mattarella had caused an "institutional crisis".
Efforts by PM-designate Giuseppe Conte to form a government collapsed on Sunday after Mr. Mattarella rejected Euro skeptic candidate Paolo Savona. Five Star had been trying to form a government with the right-wing League. Italy has been without a government since elections in March because no political group can form a majority.
Mr Conte has now stepped down and correspondents say President Mattarella has been in talks with former IMF economist Carlo Cottarelli, who is tipped as a potential stop-gap prime minister. It is clear, there is now a real argument between the president and the populists about Italy's position in the EU
Mr Di Maio called for impeachment under article 90 of the constitution, which allows parliament to demand a president step down based on a simple majority vote. If the vote is in favor, the country's constitutional court then decides whether to impeach or not.
"I want this institutional crisis to be taken to parliament... and the president tried," Mr Di Maio said. "After tonight, it's truly difficult to believe in the institutions and the laws of the state."
Meanwhile League leader Matteo Salvini called for fresh elections. "In a democracy, if we are still in democracy, there's only one thing to do, let the Italians have their say," he told supporters in a speech in central Italy.
Mr Conte, a political novice, was proposed by the two parties as prime minister in an attempt to break Italy's 11-week political deadlock. He went to meet Mr Mattarella to put forward choices for his cabinet but the president vetoed Paolo Savona as finance minister, citing his fierce opposition to membership of the Euro zone.
"I asked for... an authoritative person from the parliamentary majority who is consistent with the government program... who isn't seen as a supporter of a line that could probably, or even inevitably, provoke Italy's exit from the Euro," Mr Mattarella said.
He added that Mr Conte had refused to support "any other solution" and then surrendered his mandate to be PM. Under Italian law, the president has the right to reject the appointment of a cabinet member but his decision was a controversial one.