Falkland Islands Government publishes Budget for 2018/19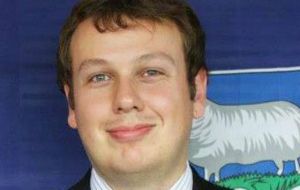 The Falkland Islands Government has set out its medium term plan for the Islands with an ambitious Budget designed to ensure that we have solid foundations for future economic, social and political development.
The spending commitments made in the Budget are closely aligned with the strategic priorities outlined in The Islands Plan 2018-2022, and demonstrate a clear focus on investing in infrastructure and creating the right economic environment for Falkland Islanders to thrive.
The main areas of investment for the coming 12 months include:
• Delivering high quality local services
• Expanding and improving community assets
• Increasing infrastructure and improving technologies
• Preserving and protecting the environment.

This Budget also includes a £47m commitment to capital projects in 2018/19, and in many ways functions as a down-payment for major developments including major new housing initiatives, a vulnerable peoples extra care facility, upgraded power station and modern port facilities.
MLA Stacy Bragger, Chair of the Legislative Assembly, said: "This Budget is designed to put people first. Our chief principle in developing this Budget has been to improve the quality of life for everyone in our community. The Legislative Assembly places a high premium on the wellbeing of people across the Falkland Islands and this is reflected in our spending commitment for the coming year.

"We are putting families and children first by making significant investments in improving the safety and quality of local nursery provision. We will provide funding to improve facilities and deliver staff training, to ensure that all children receive the best possible start in life, while keeping prices affordable. We recognise that raising a family can often be expensive, so this Budget will deliver increased and tax-free family allowances.
"We are putting young people first by investing in an enhanced apprenticeship scheme, recognising that our students need to be able to choose between an academic or a vocational career path. In the next year, we will also be reviewing existing educational facilities to ensure they meet the needs of all of our young people both now and in the future, and that we continue to improve the quality of teaching and training.

"We are putting older people and vulnerable people first with increases to weekly pension payments and the winter fuel allowance, and the development of a unit dedicated to providing care for the people in our community who need extra support.

"Our capital plans for this year also clearly demonstrate our commitment to helping people to take control of their own futures, with plans to improve Camp infrastructure, transportation links and encourage entrepreneurial efforts within tourism, agriculture, private business and conservation."
MLA Roger Spink, portfolio lead for Government Services, said: "We take our financial responsibilities seriously. This Budget shows our commitment to ensuring we manage the public purse wisely, delivering a realistic and balanced financial plan for the benefit of everyone in the Falkland Islands. We are in a strong fiscal position and we will use this to ensure we have all of the modern necessities to support our growing population."

Speaking of the Government's commitment to invest in infrastructure, MLA Roger Edwards said: "Our decision to invest heavily in capital projects over the next 12 months is one that we do not take lightly. On the contrary, we know that in order to support the future needs of our population and to encourage substantial economic growth, we need to invest significantly in strengthening our infrastructure.

"Our plans are undoubtedly ambitious, but they are built upon a sound financial base and one of the key principles in agreeing the 2018/19 Budget was that we would not borrow money in order to fund this programme of work. We fully intend to remain a debt-free nation, with a reasonable level of reserves, but this will not prevent us from moving forward with delivering the key capital projects that we know our community wants to see and that our future economic prosperity depends upon."
Infographics despictin the key elements of the 2018/19 Budget
The Islands Plan 2018/2020 is available here