London tube operator interested in operating Buenos Aires underground system
Friday, June 1st 2018 - 20:01 UTC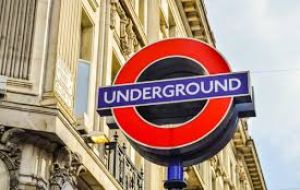 British underground operator Transport for London (TfL) is keen on securing a multi-million dollar contract with Buenos Aires City to operate the city's underground network, one of the first to be inaugurated in the world. According to a February report in The Times, TfL is one of a number of international underground transport operators to have expressed interest in the contract.
The company will bid as part of a consortium that includes French firm Keolis and Argentina's Corporación América, against France's Paris Metro and the current local operator Metrovías.
"The operators that have come forward have so far exceeded our expectations", the head of Subterráneos de Buenos Aires Eduardo de Montmollin said at the time.
The contract between the City and the successful bidder(s) will last 12 years with the option to extend by three years.
The first round of offers expires in July, including technical proposals, and the second in August. The contract is expected to be granted by October for operations to begin in January 2019.
The participation of a major British national firm in Argentina was talked up by UK Foreign Secretary Boris Johnson on his recent visit to the country.
"We built the railways once why shouldn't we do it again?" he said during an event held at the British embassy in Buenos Aires.
TfL could secure around a quarter of the US$3.5 billion contract. "We are examining a wide range of options to generate additional commercial income to invest in running and modernizing transport in London. This potentially includes helping with the operation of transport infrastructure on behalf of other cities", a TfL spokesperson told The Guardian.