Tierra del Fuego insists with a representative in the SW Atlantic Fisheries sub committee
Friday, June 1st 2018 - 09:00 UTC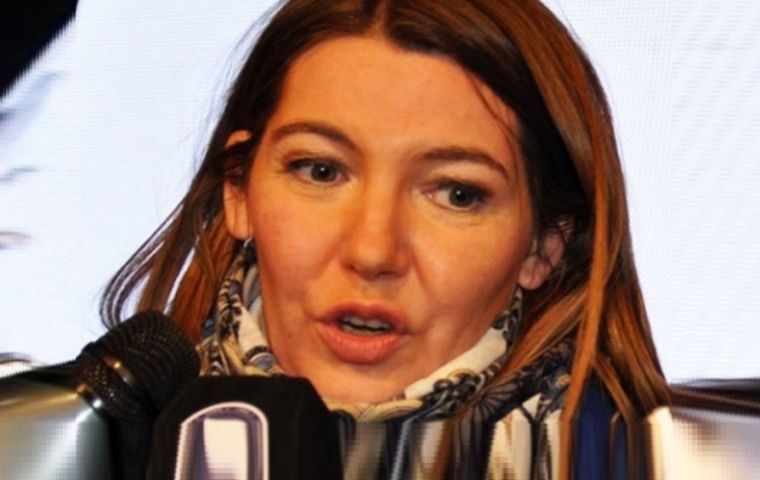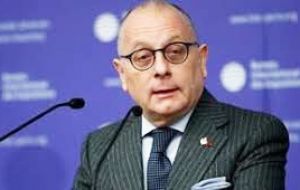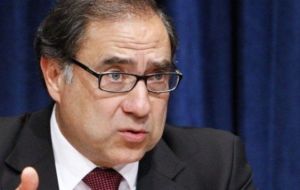 Tierra del Fuego media and Clarin in Buenos Aires coincide that foreign minister Jorge Faurie has admitted the possibility for a representative from the extreme south province to attend the Argentine/UK South West Atlantic Fisheries Scientific Sub Committee meetings, which were recently re-launched at the Argentine capital.
The purpose of the scientific subcommittee is to exchange data on the South Atlantic fisheries, agree on conservation policies, and even as it happened in the nineties, have joint scientific research cruises, all of which to make the shared resource sustainable.
However given that obviously there are Falklands' representatives from the Natural Resources Department included in the UK delegation, and Tierra del Fuego province in its official denomination includes Antarctica and South Atlantic Islands, governor Rosana Bertone is demanding to be an active part of the Malvinas state policy and briefed on any initiatives on the subject.
Apparently Minister Faurie has remembered the Tierra del Fuego multi party political delegation which turned up in Congress in Buenos Aires, that foreign policy is an initiative of the Executive branch, not of the provinces. But the current coalition led by president Mauricio Macri has sufficient congressional votes to support a veto but not enough to have legislation passed and thus is forced to negotiate.
On the other hand Tierra del Fuego is ruled by the a relatively independent opposition Peronist branch, but also extremely short of funds to meet its budget commitments and needs. (CJ) So Macri until this week had managed to put pressure on lawmakers, and even change their minds, through the influence of the cash strapped governors.
But this week Macri had to veto a major piece of legislation, highly sensitive which had the purpose of freezing public utility rates to last November, and only allow adjustments as salary levels increase. He had to do this to keep inflation under control, cut subsidies, attempt to balance the federal budget and receive a strong multilateral financial support from the IMF.
According to Clarin a name was suggested as a representative of the province in the foreign ministry to be kept briefed and informed on Malvinas policy. He is an ex lawmaker and former ambassador in the US, Jorge Argüello, who was also one of the founders of the so called Malvinas Observatory, in the Argentine congress together with who is now head of Strategic Affairs of the presidency, Fulvio Pompeo.
"It is because of these actions advanced by the foreign ministry and for which the province has not been consulted, that foreign minister Jorge Faurie has accepted the possibility of having our province name an official representative to keep track and be present at these meetings", governor Bertone was quoted.
Ms Bertone is described as a preacher of consensus but also has her own radicals, mayors of Rio Grande and Ushuaia, closely linked to the Kirchnerites and who want to drop the Argentine/UK 2016 joint agreement
"This meeting in the Senate should help us to make decisions with the upmost consensus possible and sustainable in time. This becomes vital to stand in front of the Nation with the fortress of a united province, with all sectors, for an univocal message", underlined Tierra de Fuego governor.