Colombia renews flexible credit line of US$ 11.4bn with IMF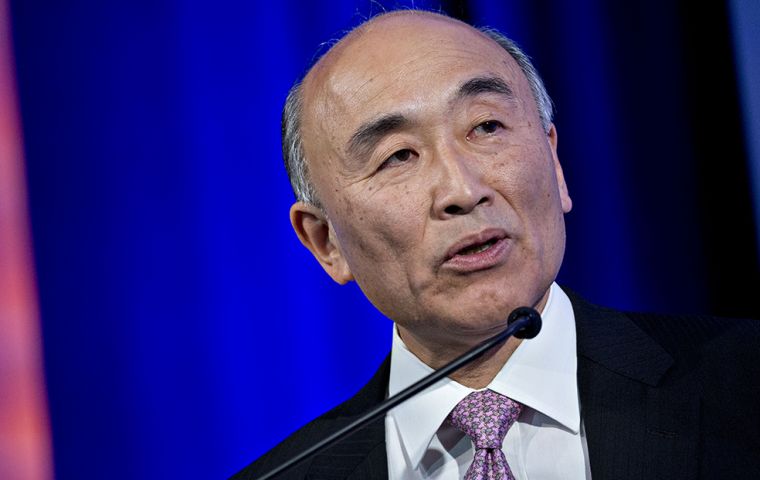 In a continuation of a previous arrangement, the International Monetary Fund (IMF) has approved Colombia for a flexible credit line of US$ 11.4 billion. The new two-year arrangement replaces the pre-existing credit line, which has now been cancelled. Colombia will continue to see the funds as precautionary to be used only in if economic conditions worsen due to an external shock or other emergency, according to the IMF.
Mitsuhiro Furusawa, deputy managing director and chair of the IMF executive board, says that Colombia's international reserves are "adequate for normal times" and that within the country "broad consensus in Colombia on the importance of preserving macroeconomic stability and very strong policy frameworks."
Though this combination of factors, in addition to the current economic recovery, mean that Colombia's fiscal situation is stable, there are risks at play that make a credit line like this beneficial in terms of having easy access to financing if necessary.
"Global risks have evolved over the past few years," said Furusawa. "While the near-term outlook is improving, some external risks have increased, including those related to a potential reversal of cross-border integration. Colombia's exposure to some of these tail risks has increased."
The executive added that the credit line should help ensure Colombia can maintain market confidence. "The new arrangement under the flexible credit line will provide added buffers and continue supporting the authorities' policies," said Furusawa. "The arrangement will serve as temporary insurance that reinforces market confidence."
The flexible credit line program was launched by the IMF in 2009. Colombia has had various different arrangements under this initiative over the past decade. It is one of many nations that have tapped into the flexible credit line in order to safeguard its economy and federal budget against major setbacks.
It was most recently approved for a two-year US$ 11.5bn credit line in 2016. That represented a more-than-doubling of the prior US$ 5.4 billion arrangement.