Argentina identifies remains of the 92nd combatant buried in the Falklands
Tuesday, June 5th 2018 - 06:37 UTC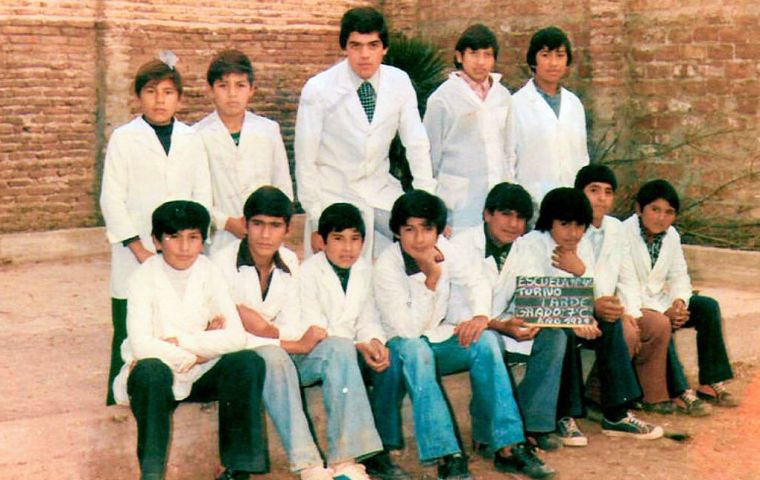 The Argentine Human Rights Secretary announced on Monday the name of another Argentine soldier fallen during the Falklands conflict and buried at the Argentine military cemetery at Darwin, taking the number of identified remains to 92.
Julio Ruben Cao, was 21 and from the town of Ramos Mejía in Buenos Aires province and volunteered to fight in the South Atlantic conflict, according to the release. He worked as a primary school teacher, was much loved by his pupils and a letter he sent them from the war theatre is very much remembered.
Cao died during Mount Longdon combats on 10 June 1982
Members from the Argentine Forensic Anthropology team, the minister of Social Development and the Notary Office from the Executive met on Monday afternoon with Julio's mother to notify her the remains of her long lost son had been identified.
This is the 92nd case of identified Argentine combatants buried at the Argentine military cemetery in Darwin. In 1983 the number of unidentified tombs at Darwin was 121, which were buried by a team under British army officer Geoffrey Cardoso, with a white cross and a black stone reading, "Argentine soldier only known to God".
Thanks to the meticulous work of Cardoso when collecting the remains and burying them, and Malvinas veterans determined efforts to have their fellow combatants identified, finally Argentina and the UK agreed last year to the identification task under the Red Cross, with the decisive support for the humanitarian effort from the Falkland Islands.
The Red Cross team at the end of their process last December released the names of 88 until then unidentified remains. But since then the Argentine forensic anthropology team has added three more names.
As a nine year old in school, Julio Cao wrote a piece saying that "teaching is the most. Teaching to read, to write, becoming a teacher, there's nothing greater", and although his father had a metal workshop and wanted him to continue with the family's enterprise, he fulfilled his dream.
Julio was married and never got to see his daughter Julia who was born later in 1982. In 1981, Julio joined the Army as a conscript and at the end of his time returned to teaching. However when he heard about the invasion of the Falklands he volunteered and on 12 April had been landed in the Islands.
From the Falklands he wrote two letters, one to the head of the school, asking for discretion as to the conditions of fighting in the Islands, and a second to the children apologizing for having abandoned them to go and combat for the motherland and the flag. The school carries his name and the letter to his students is kept in a frame.