Vice-president Pence to address the Venezuelan question in Brazil and Ecuador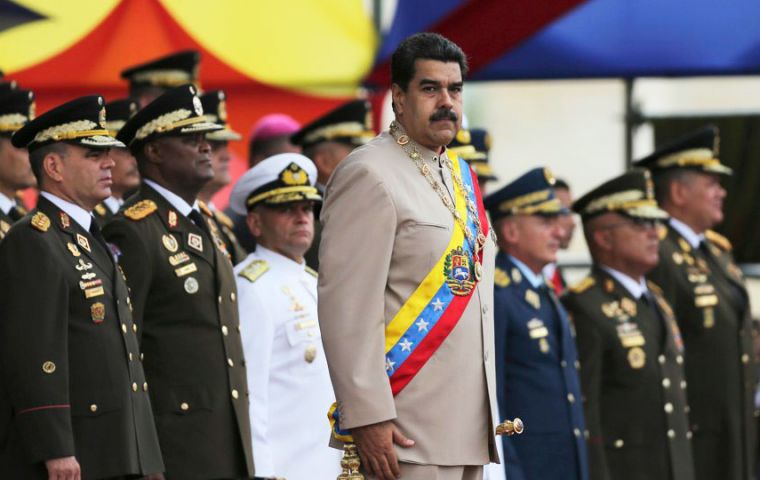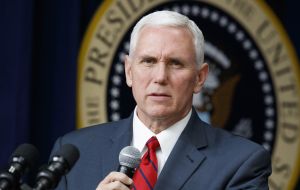 United States Vice-President Mike Pence will travel to Brazil and Ecuador at the end of June in an effort to strengthen trade and security ties with countries grappling with growing numbers of refugees fleeing Venezuela's economic crisis, his spokeswoman said on Monday.
Pence had originally planned to travel to Brazil in May, but postponed the trip because of the intense focus by the White House on upcoming talks with North Korean leader Kim Jong Un.
Pence is slated to formally announce the trip, with the newly added stop in Ecuador, at a White House reception for members of the Organization for American States. The precise dates and cities on the trip were not immediately available.
Tensions between the United States and Venezuela have intensified since Washington refused to recognize the May 20 re-election of Venezuelan President Nicolas Maduro. Both countries expelled each others' diplomats. Since the election, Maduro has begun to free opponents jailed last year after anti-government protests, and had called for international talks. American missionary Josh Holt, who had been held without trial since 2016, was among the freed prisoners.
Pence's goal is to "strengthen regional security with our allies in the hemisphere threatened by the deepening humanitarian, political, diplomatic, and economic crisis caused by gross misrule of Venezuela by the Maduro regime," his spokeswoman Alyssa Farah said.
The United States wants the OAS to suspend Venezuela from the group and increase economic sanctions on Maduro's government. The OAS is meeting in Washington this week.
In excerpts of Pence's speech released by the White House, he urged OAS members to vote to suspend Venezuela.
"In Venezuela, the regime of Nicolas Maduro has turned a free and prosperous nation into one of the poorest and most despotic in the Hemisphere – and the once-great Venezuela is now a failed state," Pence was to say, according to the excerpts.
President Donald Trump has imposed economic sanctions on Venezuelans connected to Maduro.
Venezuela is in the throes of deep recession and facing hyperinflation, with shortages of food and medicine. Thousands of Venezuelans have migrated to neighboring countries.
Trump has been considering but has so far not opted to impose sanctions on services related to oil shipments from the OPEC member nation.