Argentina cancels exhibition match on Saturday in Jerusalem
Wednesday, June 6th 2018 - 09:13 UTC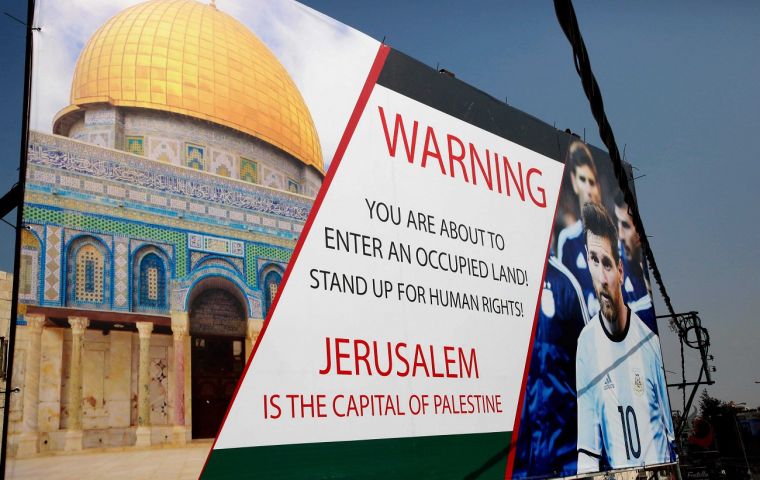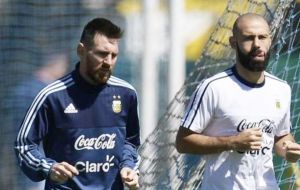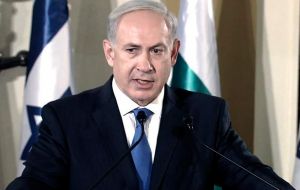 The football exhibition match between Israel and Argentina slated for Saturday in Jerusalem has been canceled, Israel's embassy in Argentina confirmed early Wednesday, citing unspecified 'threats and provocations' against star player Lionel Messi.
Argentine media reported that the reason for the cancellation was Palestinian pressure and requests by leading players on the Argentina team, including Messi and Javier Mascherano, not to come to Israel. Argentine sports daily Ole reported that the match was cancelled following "threats and controversy."
Prime Minister Benjamin Netanyahu spoke with Argentine President Mauricio Macri late Tuesday, at Culture Minister Miri Regev's request, in an attempt to prevent the game's cancellation. Macri informed Netanyahu in a follow-up conversation, however, that he is unable to influence the final decision, sources in the Prime Minister's Bureau said.
The Argentine daily Clarín reported that according to official sources, Macri examined the issue with the Argentine Football Association and learned that "the players don't want to play in Israel because of threats against Messi." Macri apologized to Netanyahu and said that the players' motivations were not political, the report said.
The report also said Macri was intending to attend the game himself along with a delegation of businessmen from the Argentine Jewish community.
Argentine player Gonzalo Higuaín told ESPN that "they've finally done the right thing. Rationale and health come before everything else. We think it's best not go to Israel."
The Israel Football Association said that it has not yet received an official notice about the game being canceled and that it has been in "direct contact" with the heads of the Argentine Football Association and of FIFA following the reports. The Association attacked Palestine Football Association chief Jibril Rajoub , saying that his threats have "crossed every red line."
Rajoub urged fans on Sunday to burn pictures of striker Messi and replicas of his shirt if he plays in the match.
Palestinians were not happy that the match would have been held in Jerusalem and Rajoub wrote to Claudio Tapia, the head of the Argentine FA, last week accusing Israel of using the match as a "political tool."
In recent days pressure has been exerted on Messi and the Argentine Football Association not to play in Jerusalem, which has included demonstrations in Buenos Aires and in Barcelona in front of the national team's training camp.
Argentina have made four previous pre-World Cup stopovers in Israel since 1986. The team has been drawn in World Cup Group D and will open its campaign against Iceland in Moscow on June 16.
Most countries do not recognize either Israel's or the Palestinians' sovereignty in Jerusalem and have embassies to Israel in the Tel Aviv area. However, Guatemala and Honduras followed the U.S. lead in moving their embassies last month.