Argentina's national team cancels audience with Pope Francis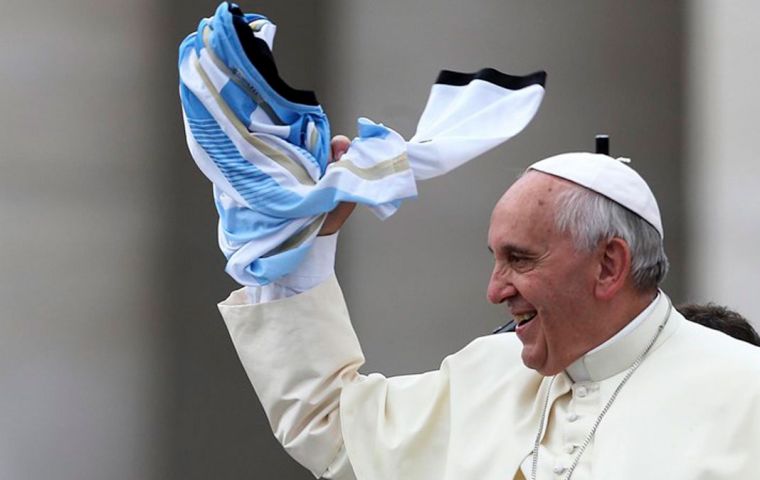 Argentina's national team have cancelled an audience with Pope Francis at the Vatican that was scheduled to take place on Wednesday, the Holy See has announced. The Albiceleste are preparing for the World Cup and have been training in Barcelona since May 31.
A native of Argentina, Pope Francis revealed last month while signing his country's flag for a compatriot that he would receive Jorge Sampaoli's squad at the Vatican prior to the World Cup.
However, this week the Argentina Football Association (AFA) altered the national team's schedule and Lionel Messi and the rest of the squad will no longer travel to Rome, according to Vatican press office director Greg Burke.
"The audience of the Pope with the Argentina national team set for tomorrow [Wednesday] has been called off. We will wait for them with joy when they return from the Cup!"
Born in Buenos Aires, Pope Francis is a football fan and a club member of Argentine side San Lorenzo de Almagro. Argentina was scheduled to travel to Tel Aviv on Thursday ahead of Saturday's international friendly against Israel, but this match was also cancelled.