Boxer Mayweather and Messi, world's top earning athletes, according to Forbes ranking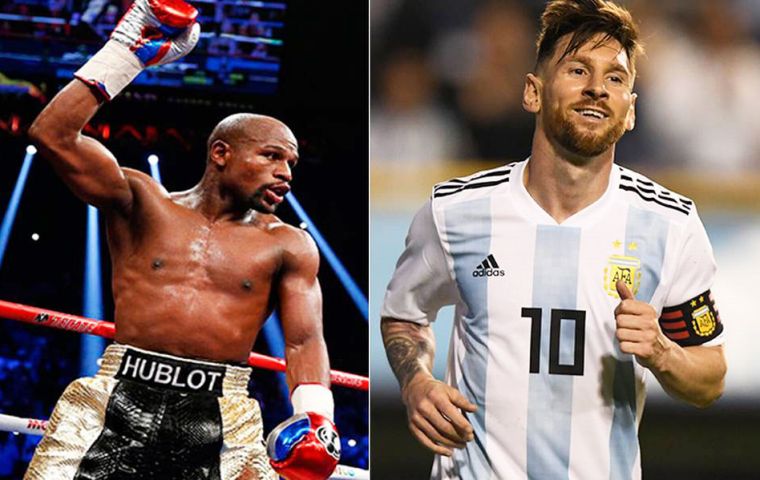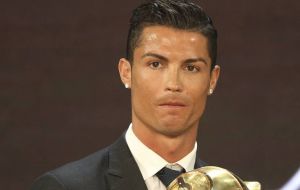 United States boxer Floyd Mayweather has regained his title in the Forbes rankings of the world's top 100 earning athletes. He earned US$ 275m for his boxing match in August against UFC star Conor McGregor, who is number four on the US business magazine's list.
Cristiano Ronaldo - top for the past two years - drops to third, with Lionel Messi edging him out of second place. There are no women on the list, after the previous sole entrant, Serena Williams, dropped out of the chart.
The top 100 athletes earned a total of US$ 3.8bn, up 23% from last year, Forbes said.
F1 driver Lewis Hamilton is the top Briton at number 12 with US$ 51m.
Mayweather - one of whose nicknames is Money - saw his sports earnings added to by US$ 10m from endorsements.
"Boxing biggest night of 2017 helped Mayweather and McGregor earn nearly US$ 400m combined," said Kurt Badenhausen, senior editor at Forbes Media.
"But basketball players dominate the top 100 overall thanks to a soaring salary cap triggered by the NBA's $24bn TV contract."
He added: "Forbes' lists of top-earning athletes have long been testosterone heavy. But there has always been at least one female athlete, and as many as three, who qualified since the list was expanded to at least 50 names in 2010. Not this year."
The top 10
 Floyd Mayweather - boxing (US$ 285m)
 Lionel Messi - football (US$ 111m)
 Cristiano Ronaldo - football (US$ 108m)
 Conor McGregor - mixed martial arts (US$ 99m)
 Neymar - football (US$ 90m)
 LeBron James - basketball (US$ 85,5m)
 Roger Federer - tennis (US$ 77.2m)
 Stephen Curry - basketball (US$ 76.9m)
 Matt Ryan - American football (US$ 67.3m)
 Matthew Stafford - American football (US$ 59.5m)
Floyd Mayweather, Cristiano Ronaldo and Tiger Woods - at number 16 this year - are the only three athletes to top the best-paid list over the past 18 years.
The starting income for the 2018 list was a record US$ 22.9m, up US$ 1.5m from the previous year, largely due to soaring salaries in the NBA. Endorsement income from sponsorship deals fell slightly, by 1% to US$ 877m.
Players from 11 different sports are featured in the list, and from 22 different countries.
NBA stars lead with a record-topping 40 basketball players among the top 100. American Football was the next most-represented sport with 18 players, followed by baseball with 14 and football with nine.
Americans dominate placing with 66 athletes, while the UK has five, led by F1 driver Lewis Hamilton at number 12 with US$ 51m. The Dominican Republic and Spain have three athletes, while Argentina, Brazil, France, Japan and Venezuela all have two.