Brazilian currency falls amid rising investor worries and political turmoil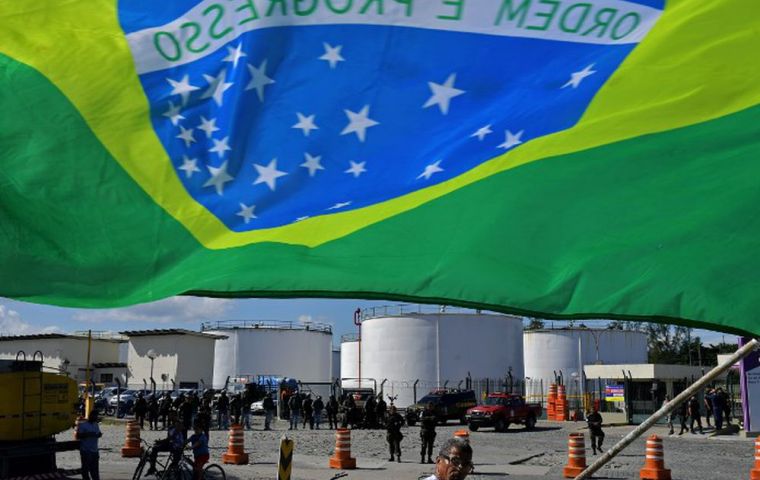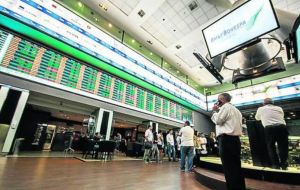 The Brazilian currency has fallen to its lowest level against the dollar in more than two years, amid rising investor worries over recent economic and political turmoil. The Real is down 14% this year, near its lowest levels since March 2016. On Wednesday in New York, the dollar bought 3.8534 Reais, versus 3.8087 Reais late Tuesday.
Driving the currency's decline are apprehension over recent labor unrest, shaky economic growth and a presidential election slated for October. Those issues have been magnified by a stronger dollar and higher U.S. bond yields, which have created a punishing environment for emerging-market investors and slammed the stocks and bonds of vulnerable countries this year.
A stronger U.S. dollar can hurt emerging markets because it pushes down the value of their currencies and raises the cost of paying dollar-denominated debt, while higher U.S. yields diminish the attractiveness of foreign assets. Brazil, the largest economy in Latin America, had drawn investors in recent years by offering comparatively high yields and hopes for political change.
Concerns over mounting payments on dollar-denominated debt and slowing growth hit the currencies of Argentina, Turkey and Indonesia last month, sending their central banks scrambling to prevent more declines by jacking up interest rates. Brazil's central bank left rates unchanged for the first time in 19 months in May, citing concerns about global economic turbulence weakening the domestic currency.
"We are entering an inflection point in the global liquidity cycle," said Jorge Mariscal, emerging-markets chief investment officer at UBS Wealth Management. "The cost of borrowing is going up, the availability of cheap money is over and the dollar is rising. In Brazil's case, this compounds the local vulnerabilities."
Business activity in Brazil's services sector contracted last month for the first time in 2018, data from IHS Markit showed. Analysts polled by Brazil's central bank in May lowered their 2018 economic growth forecast to 2.5% from 2.9% in March.
Last month's strikes by truckers protesting fuel prices and a brief work stoppage by some employees of state-run oil company Petrobras, have eroded trust in the already unpopular administration of President Michel Temer and could augur more instability, some analysts believe.
Other banks have also taken a dim view of the real's prospects. Political uncertainty and potential episodes of economic instability in the run-up to the election should prevent a sustainable rally in the Brazilian real, while higher volatility would also decrease the currency's appeal, analysts at RBC Capital Markets said in a note to clients.