Brazil launches massive package of soft loans for agriculture, US$ 51.13bn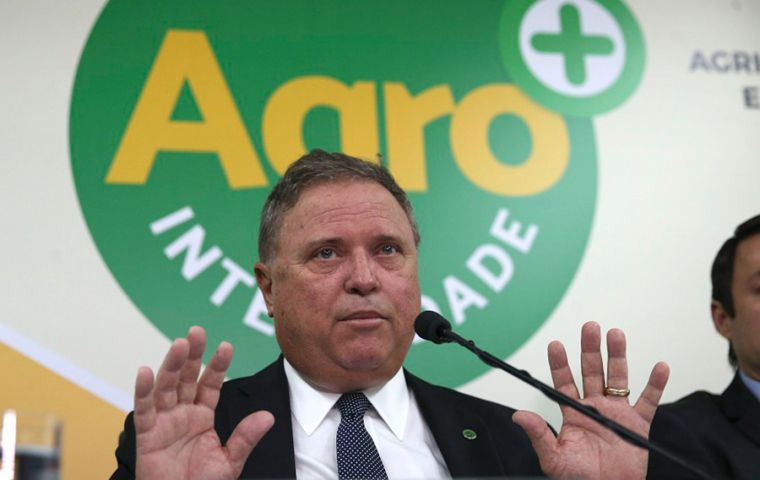 Brazil announced on Wednesday evening that it has earmarked up to 194.3 billion Reais or US$ 51.13bn in loans to promote large and medium-sized agricultural producers. At a ceremony in the capital Brasilia, President Michel Temer and his Agriculture Minister Blairo Maggi unveiled the government's "2018-19 Agriculture and Cattle Ranching Program", which devotes slightly more resources to the sector than last year's 190.25 billion Reais (US$ 50.06 billion).
The loans and credit lines will be accessible to producers starting July 1 and through June 30, 2019, Maggi said, adding that most of the funding -- 191.1 billion Reais ( US$ 50.29bn), will go to finance rural loans.
According to a statement from the ministry, other part of the money will be earmarked for expenses, investment, commercialization and subsidizing rural insurance. The interest rate on loans will be 6% for medium-size enterprise and 7% for the rest, while rates on investment will be between 5.25/7.5% annually.