Italy refuses docking to 629 migrants; Minister Salvani has promised to deport half a million illegals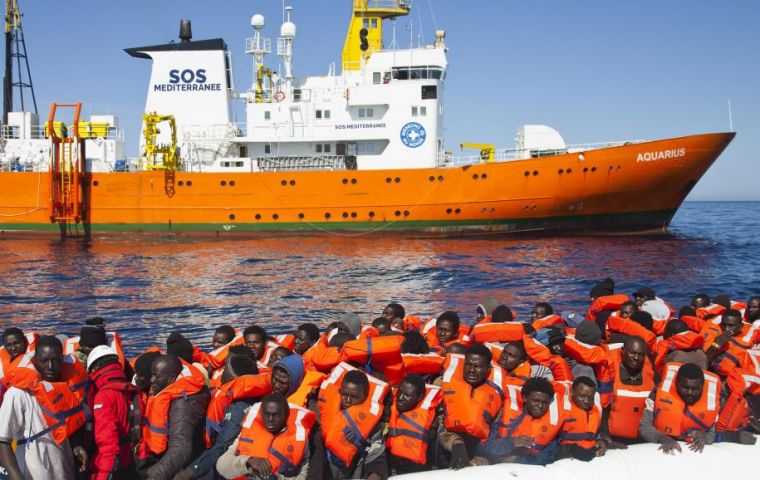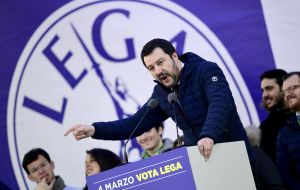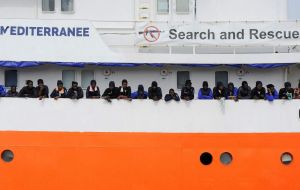 A group of more than 600 migrants appear to have become the first subjects of the new Italian government's tough immigration stance without having even set foot on Italian soil. A charity rescue vessel carrying 629 people is currently stranded in the Mediterranean after Matteo Salvini, the new Italian interior minister, reportedly refused to allow it to dock at Italian ports.
Salvini, whose far-right League Party's tough line on immigration won it a record number of votes in March's election, has promised to deport half a million illegal migrants from Italy. He was sworn in as the country's interior minister on 1 June after the formation of an awkward anti-establishment coalition.
The vessel, the Aquarius, which is operated jointly by Medecine Sans Frontiers and SOS Medeterranee, was refused a port of disembarkation by the Italian authorities despite having been told to rescue the migrants by the same co-ordination centre.
The vessel was told to ask Malta to provide a disembarkation port, but Malta has also refused. Among the migrants on board are 123 unaccompanied minors, 11 children and seven pregnant women. The crew say they have enough food for another two to three days at sea.
The migrants were rescued in several separate operations in the Mediterranean over the past 24 hours - all of which had been carried out at the request of the Italian authorities who are now refusing disembarkation.
The Aquarius appears to have become caught in a political tussle with worrying consequences. The Italian Maritime Rescue Co-ordination Centre operates as part of the Italian Coast Guard. It is not run by the interior ministry which is now under the control of Mr Salvini with his hard line on immigration.
Within hours of being sworn in, Mr Salvini was reiterating his pledge to deport half a million illegal migrants, most of whom would have arrived on rescue vessels but then failed to claim asylum in Italy.
"The good times for illegals are over... Get ready to pack your bags," Mr Salvini said, adding that the rescue charities were "substitute people-smugglers".
By Sunday evening there had been no official comment by the Italian interior ministry or the Maltese government which is also understood to have declined to allow the vessel to dock.