Falklands' commercial aircraft experiences minor incident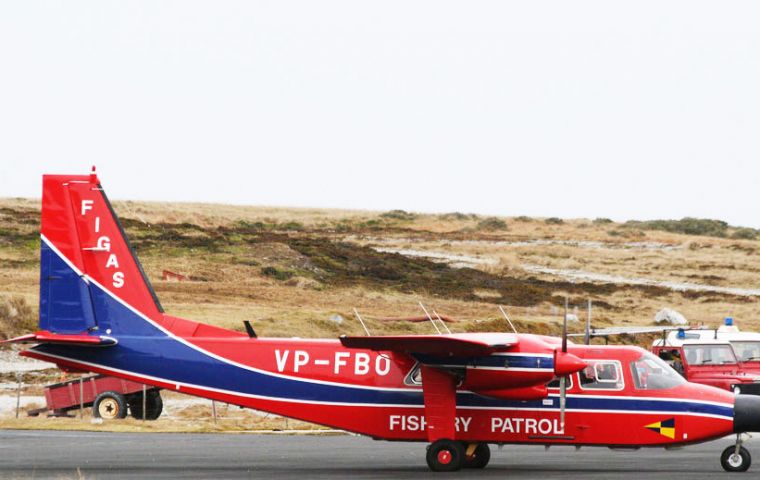 The Falkland Islands Government Air Service has informed that at 10:55am on Monday 11 June 2018, a FIGAS plane was involved in a landing incident on Beaver Island. No passengers or crew have been injured however, there is suspected damage to the aircraft.
FIGAS General Manager, Morgan Goss said: "We received notification this morning that an aircraft had been involved in a landing accident on Beaver Island. The Air Accident Investigations Branch (UK) and the relevant Civil Aviation Authorities have been informed and we have launched a full investigation into the accident and will know the outcome in due course."
"I would like to inform the public that if there has been damage to the aircraft this would put the aircraft out of action for a period of time."
More information on the incident will be provided at the appropriate time, concludes the official release.
FIGAS has been an integral part of Falkland life since 1948. The service has gradually evolved from air ambulance, mail service and carriage of officials to passengers, freight, fishery patrol and scenic flights
The fleet now consists of five Islanders, (Britten-Norman BN-2B), one of which is a dedicated Maritime Patrol aircraft. Flying is becoming increasingly more seasonal with ground based tourists and local passengers making up most of the traffic.