Land Rover moves part of its production from UK to Slovakia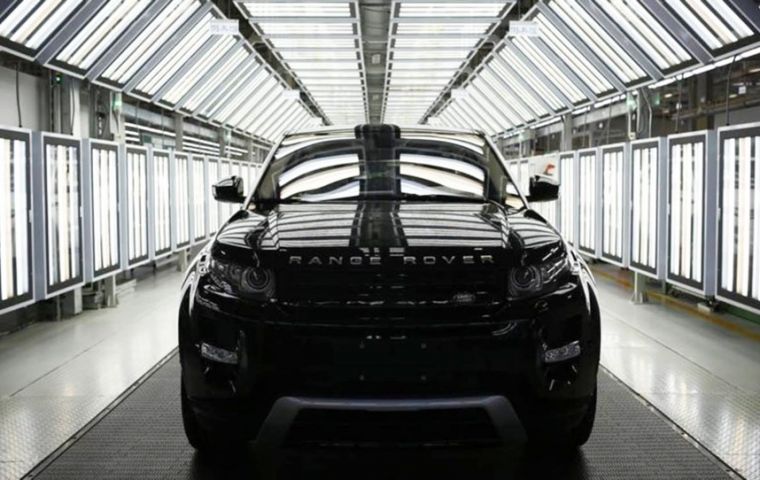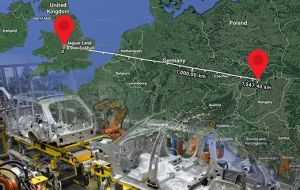 Jaguar Land Rover (JLR) has said it will move production of its Land Rover Discovery SUV from the West Midlands to Slovakia from next year. The Solihull factory, where the Discovery is manufactured, will be used to build a new generation of Range Rover models, the firm said.
The company warned that there may be some job losses in the UK as a result. JLR - which is owned by the Indian group Tata Motors - said that it remained "committed to the UK".
The company has previously said all its cars would be available in either an electric, hybrid, petrol or diesel version from 2020. It has not put an exact figure on the level of investment in the Solihull plant, but it runs into hundreds of millions of pounds.
"The potential losses of some agency employed staff in the UK is a tough one but forms part of our long-term manufacturing strategy as we transform our business globally," JLR said in a statement.
There are 1,800 agency workers in the Solihull plant, out of a workforce of 10,000. Previously, JLR had said the manufacture of the Discovery would be split between Solihull and Slovakia.
Professor David Bailey, motor industry specialist at Aston Business School, said if JLR was "really committed" to UK production and moving the Discovery did "pave the way" for other models to be built in the West Midlands, then that was a "good thing".
"But at the moment, JLR has not told us what other models this will open the door to, and what level of investment they are pledging at Solihull."at Castle Bromwich this latest development was "arguably further negative news".
"We need to know how many jobs, what other models this will open the door to and what level of investment they are talking about," he added.
Steve McCabe, business expert at Birmingham City University, said the "silver lining" to the latest announcement was that Tata had said it would increase its production of electric cars in Solihull.
"But at the same time, we can talk about the statistics and the numbers of jobs lost, but for many families this news will be truly devastating.
"Every day we seem to hear more about job losses and closures and as Brexit moves closer and closer in the horizon, it'll be even more difficult to predict where we will be in a year's time," he added.
JLR's latest annual results revealed that in the year to 31 March its pre-tax profits fell to £1.5bn, down from £1.6bn the previous year, because of slower sales growth and rising business investment.
And while overall annual sales grew 1.7%, helped by strong demand in China, UK sales fell by 12.8%, and European sales also declined. The company blamed the sharp fall in UK sales on "consumer uncertainty surrounding diesel models, Brexit and vehicle taxation".