Antarctica ice sheet melting faster than expected, adding 0.6mm to sea level every year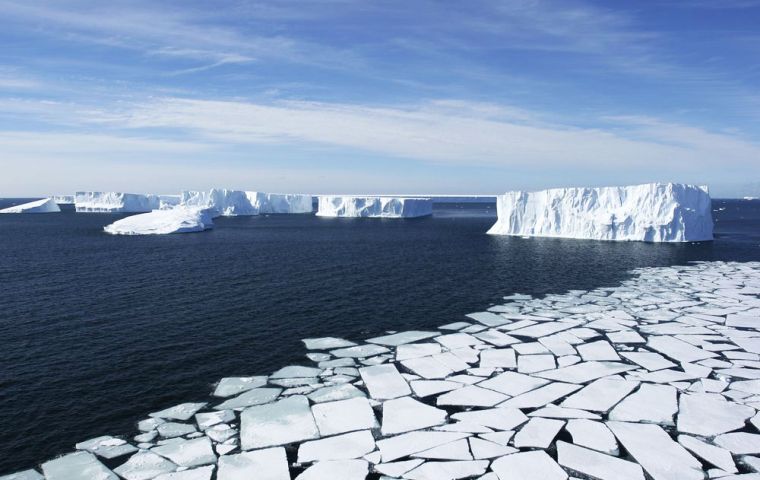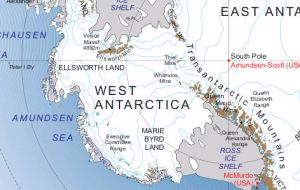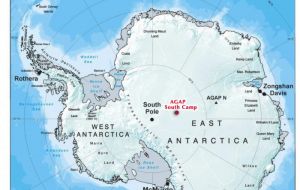 The Antarctic ice sheet has lost more than 2,500 billion tons of ice in the past 25 years and nearly half of that has happened since 2012. An international team of polar scientists found that melting in Antarctica has jumped sharply from an average of 76 billion tons per year prior to 2012, to around 219 billion tones each year between 2012 and 2017.
That's adding 0.6 of a millimeter to sea levels each year. Antarctica stores enough water to raise global sea levels by 58 meters, and has contributed 7.6 millimeters since 1992, according to the research published in Nature.
The latest data is a continuation of previous assessments known as the Ice sheet Mass Balance Inter-comparison Exercise (IMBIE), which began in 2011 and tracks ice-sheet loss from 1992 onwards.
IMBIE was established with the support of NASA and the European Space Agency, to monitor the changes in ice-sheet cover around the world. It uses combined satellite data to measure the Antarctic ice sheet's changing flow and volume.
The increase in melting should act as a wake-up call, according to project leader Professor Andrew Shepherd from the University of Leeds.
"These events and the sea-level rise they've triggered are an indicator of climate change and should be of concern for the governments we trust to protect our coastal cities and communities."
West Antarctica contributed the most ice loss from the continent, shedding nearly 160 billion tonnes each year since 2012. Although the general trend was of reduction, there was some increase in ice cover in East Antarctica.
This region has grown by an average of around 5 billion tons per year over the 25-year period, although margins of error could put that figure into the negative.
The researchers attribute the increased losses in West Antarctica and the Antarctic Peninsular to changes in regional floating-ice shelves, which can provide a buffer to continental-ice sheets.
In a separate analysis piece in Nature, climate scientist and Antarctic policy expert Professor Rob DeConto warned that Antarctica may contribute more to sea-level rise than previously thought.
"Emerging science is pointing to more extreme worst-case scenarios with regards to sea-level rise from Antarctica," he stated.
"But the good news is that a reduction in emissions in line with the aspirations of the Paris Climate Agreement dramatically reduces the risk of flooding our coastlines in future decades and centuries."
But there is also room for caution in how this latest data is interpreted.