ECB will stop its bond-buying scheme, €30bn a month, next December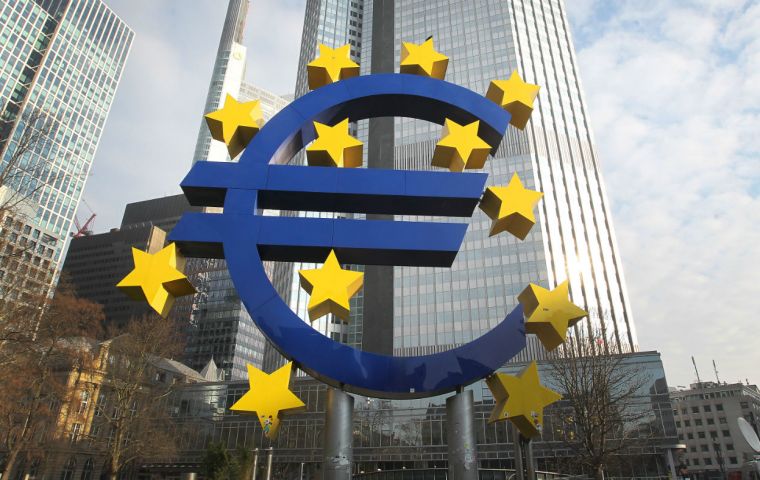 The European Central Bank (ECB) has confirmed it will end a huge program to stimulate the Euro-zone economy in December. The ECB will stop its bond-buying scheme, worth €30bn a month, despite a recent slowdown in the bloc's recovery.
The move is a major step towards dismantling the policies brought in to stabilize the euro zone in the wake of the financial crisis. However, the ECB said it was keeping interest rates on hold for now.
In a statement the bank said it would halve the size of monthly asset purchases to €15bn after September, as long as data remains favorable, and phase them out entirely after the end of the year.
President Mario Draghi acknowledged the bloc's recovery had stuttered recently but said underlying growth remained strong. He added that longer-term inflation expectations were "well anchored" towards the bank's target of just below 2%.
The ECB began its asset purchase program in 2015, years after the UKand US took similar action to shore up their economies. It has so far pumped more than two trillion Euros into the bloc's economy, while keeping interest rates at or near zero.
The ECB has held back on raising rates, unlike the US and the UK, as inflation in the bloc has remained below its target of almost 2%. However, initial estimates suggest that in May the rate jumped to 1.9% from 1.2% in April.
Nonetheless, the bank said it expected its key interest rate to remain at zero until "at least through the summer of 2019" and "as long as necessary" to ensure inflation remains in line with expectations.