Beijing tells Trump it is ready to retaliate with tariffs on US$ 50bn US exports, but also wants to dialogue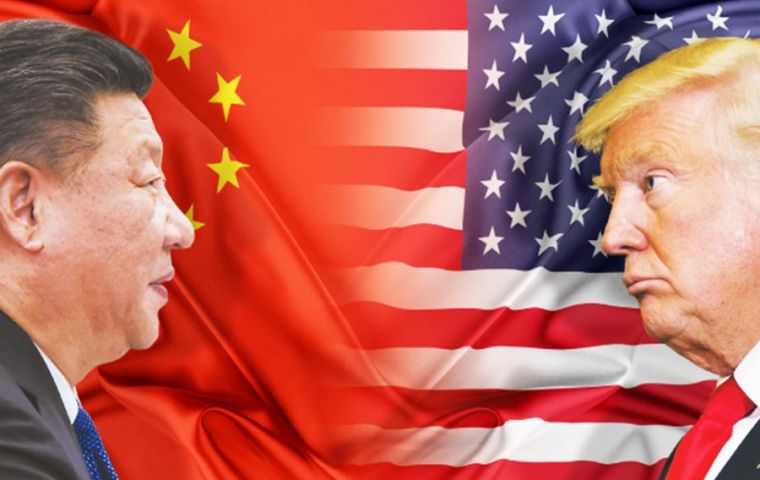 China responded forcefully in state media on Saturday after the administration of U.S. President Donald Trump said it would impose tariffs on US$50 billion of Chinese imports, but some commentary left room for further negotiations.
Late on Friday, China said it would impose additional 25% tariffs on 659 U.S. goods worth US$50 billion, in response to the U.S. imposition of tariffs.
"The wise man builds bridges, the fool builds walls," the official Xinhua news agency said in an editorial, echoing official comments that China would defend its interests in a trade war.
"Following the path of expanding and opening up is China's best response to the trade dispute between China and the United States, and is also the responsibility that major countries should have to the world," it added.
An editorial in the ruling Communist Party's official People's Daily condemned what it called the Trump administration's "obsession with playing the disgraceful role of global economic disruptor".
It added, "There is no winner in a trade war, and the U.S. instigation of a trade war is extremely destructive to global trade, economic globalization, multilateral trade systems and global production supply chains.
"The whole world will be picking up the bill for the mistaken acts of U.S. unilateralism."
The Global Times, a tabloid run by the People's Daily, called the U.S. move "an irresponsible act on behalf of the White House to disrupt international trade just to appeal to American voters who are convinced their president is fighting for them."
In an editorial, the official English-language China Daily said the measure was "a stark violation of the core spirit of recent trade talks between China and the United States and is set to backfire if Washington doesn't back off from its dangerous adventurism."
While calling Trump's administration "inconsistent and precarious," it expressed hope a trade war might yet be averted.
"Given the frequent flip-flopping of the Donald Trump administration, it is still too early to conclude that a trade war will start," the editorial said, adding that China's stance had been consistent.
"(China) welcomes dialogue and is not afraid of trade war threats."
The reaction to the U.S. tariffs was muted on Chinese social media, where it failed to break into the top 100 trending topics on the Twitter-like Weibo platform.