Brazil's industries lobby, FIESP, ready to join a presidential ticket
Saturday, June 16th 2018 - 11:18 UTC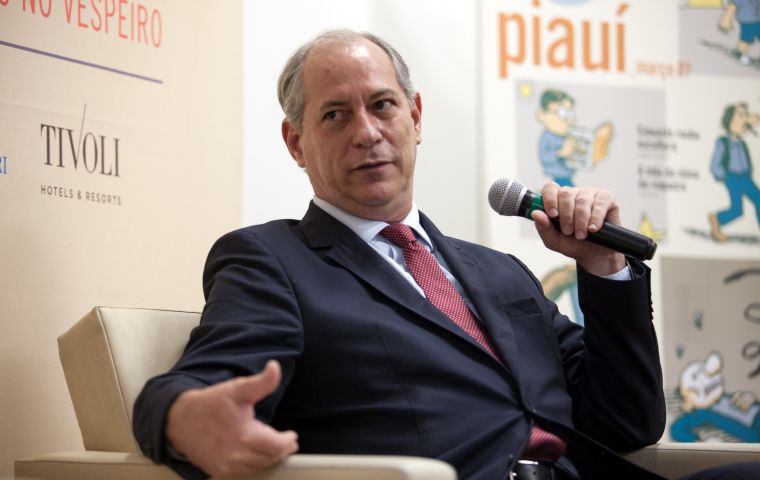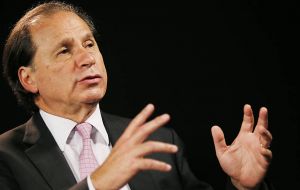 Brazilian presidential candidate Ciro Gomes has sounded out steelmaking tycoon Benjamin Steinbruch as a possible vice presidential running mate in October and allegedly he would join the ticket if invited.
Such a ticket joining the center-left populist from northeast Brazil with a billionaire industrialist family from the wealthier southeast would be expected to boost Brazilian national industry with strong state backing if elected.
"Ciro sounded him out directly," said a source, who is close to the businessman. "Nothing has been decided, but if Steinbruch is invited, he will accept. He feels very honored."
Steinbruch recently took leave from his position as vice president of the powerful Sao Paulo industrial lobby FIESP with a view to running for public office.
He fits the profile of the running mate Gomes has said he wants. The two men have known each other for three decades. Gomes was a CSN director for two years until May 2016 and ran Transnordestina Logística, a subsidiary building a railway to carry iron ore and grain to northeastern ports.
Cid Gomes, the candidate's brother and informal campaign manager, said Steinbruch fits the bill, but no decision would be taken until alliances with other parties are settled. The brothers' Democratic Labor Party (PDT) is seeking to build a broader coalition for the race.
"Ciro has said that his vice presidential running mate should be someone from industry in southern Brazil," Cid Gomes was quoted in the Sao Paulo media.
With former president Lula da Silva barred from the October election due to a corruption conviction, Ciro Gomes is well placed to become the standard bearer of Brazil's left.
He is running third in early polling, with 10% of voter support, trailing environmentalist Marina Silva, who has 15%, and far-right Congressman Jair Bolsonaro, with 19%, according to pollster Datafolha.
Gomes has said he is seeking the support of the Brazilian Socialist Party (PSB), another center-left party with strong northeastern roots that might ask for a place on the ticket.
Steinbruch would accept a cabinet position as industry minister if he is not asked to be running mate in the presidential ticket, the source said.