Argentina's new minister suggests a US dollar between 28/29 Pesos as 'comfortable' for industry
Monday, June 18th 2018 - 07:14 UTC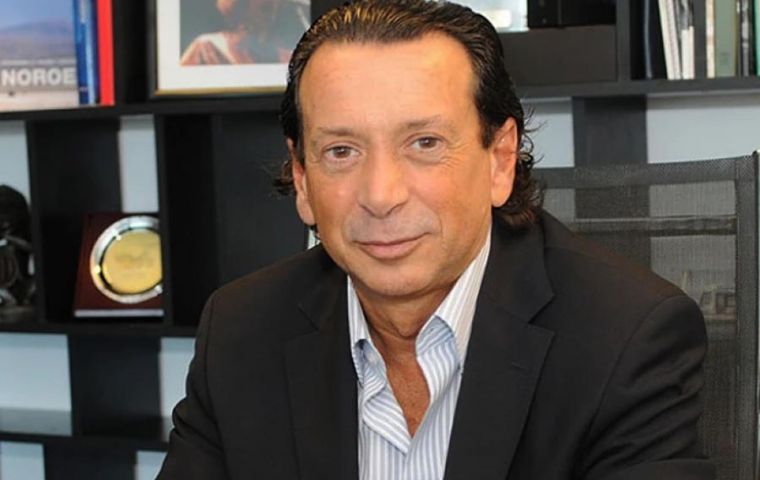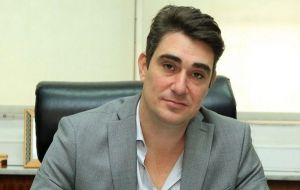 Argentina's newly named Production Minister Dante Sica told a radio station on Sunday that an exchange rate of between 28 and 29 Pesos per dollar is "comfortable" for industry.Sica, an economist, was appointed on Saturday to replace Francisco Cabrera as part of a shake-up that also led to the appointment of a new central bank president and energy minister.
"The dollar at between 28 and 29 pesos is comfortable for the industrial sector. It will give us predictability," Sica told Buenos Aires radio station La Once Diez.
The new minister's comments follow several weeks of extreme currency volatility that led Argentina to seek a US$50 billion credit line from the International Monetary Fund, aimed at restoring trust in the central bank and calming markets.
The peso ended last week down 1.05% at a record low 28.45 per dollar. The troubled currency is down 34.45% since the beginning of the year.
On Saturday president Mauricio Macri also announced the replacement of energy minister. The government said in a statement that Javier Iguacel, previously administrator general of the agency that oversees Argentina´s road network, would take the place of Juan José Aranguren as head of Argentina´s Energy Ministry.
Dante Sica, was presented as an economist and ex secretary overseeing industry, commerce and mining under former President Eduardo Duhalde. He replaced Francisco Cabrera who was moved on to serve as President of Argentina´s Bank of Investment and International Trade (BICE), as well as advisor to President Mauricio Macri, the statement said.
Argentina´s government also said on Saturday that the country´s top mining agency would now report to the Ministry of Production. It had previously been housed within the Energy Ministry, the statement said.