Falklands' lawmakers ready for a robust presentation before C24
Monday, June 18th 2018 - 08:44 UTC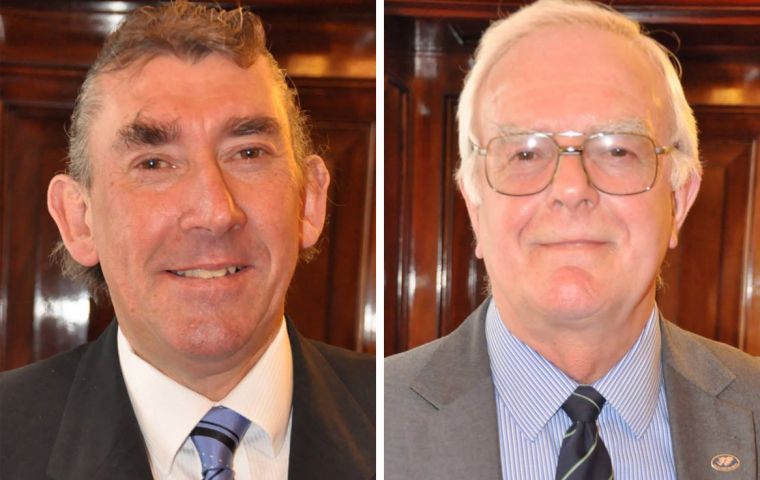 Falkland Islands lawmakers have pledged that their presentations before the United Nations Decolonization Committee or C 24 this year in New York will be as robust as ever, despite the improvement of relations between Argentina and the United Kingdom.
Member of the Legislative Assembly Ian Hansen, who at the end of the month together with MLA Roger Edwards will be addressing C24, anticipated to a meeting of the Legislative Assembly that despite an improved atmosphere in UK/Argentina relations, the fact is that the Argentine claim over the Falklands remains as strong as ever, and thus "I would like just like to take this opportunity to reassure all Falkland Islanders that my and the Honorable Roger Edwards' addresses, to the Committee of 24 will be as robust as they have been in the past".
MLA Hansen was addressing the Legislative Assembly before leaving for New York. However like his colleague MLA Edwards, who travelled earlier for a round of political meetings in Washington DC and Canada, MLA Hansen was scheduled to fly through Trinidad, Guyana and Belize, where the Falklands have managed to establish good contacts.
The two MLAs are expected to meet in New York preparing for the petition speeches before the C24 at the end of June. C24 is actually made up of 29 country members and its current chair is Walton Alfonso Webson from Antigua and Barbuda.