Lula football commentator: "Messi must settle its debt with the Argentine people"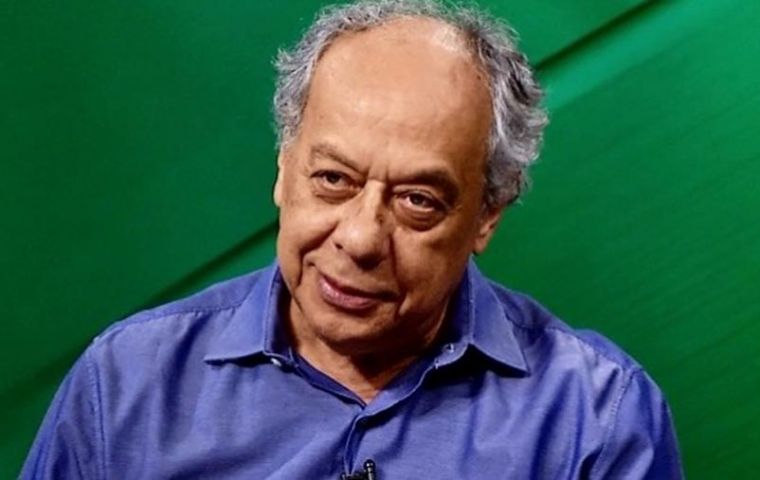 Ex Brazilian president Lula da Silva might be in prison, but that has not stopped a Brazilian TV station from hiring him as a World Cup commentator. "This is not a joke," said Jose Trajano, who hosts the daily program at the Sao Paulo-based VTV network on which Lula, who was in office from 2003 to 2010, is talking about the competition.
Trajano made the announcement on Facebook. Lula was jailed on April 7 and is serving a 12-year sentence for accepting a bribe. The 72-year-old populist politician insists on his innocence and says the case is politically motivated. The non-profit Lula Institute confirmed Trajano's announcement.
Lula "will write down his impressions and send them to us, and we will put them on the screen, in quotation marks, and read them on the air," said Trajano, a veteran Brazilian sports journalist and former director of ESPN Brazil.
Despite his incarceration, Lula remains popular and is far ahead in a poll of candidates in Brazil's October presidential election.
Lula's first contribution has been Brazil's first match, against Switzerland, which ended in a draw 1 to 1.
Lula was allowed a TV set in his cell immediately after he was jailed in the federal police headquarters in Curitiba, initially to follow Corinthians, his beloved soccer team. While jailed, Lula has sent written messages through intermediaries to his supporters that were widely disseminated on social media by the Worker's Party.
Lula in March told reporters that he was optimistic about the chances of Brazil's national team winning a sixth World Cup. "Brazil is competitive, we have a good coach, a balanced team and players with good international experience," he said.
However, Lula also said that Germany, France, England and Belgium were "well prepared" and that Argentina would "come out in force," because Lionel Messi must "settle his debt to the Argentine people" to emerge from the shadow of Argentine legend Diego Maradona.