Temer's record unpopularity linked directly to the performance of the economy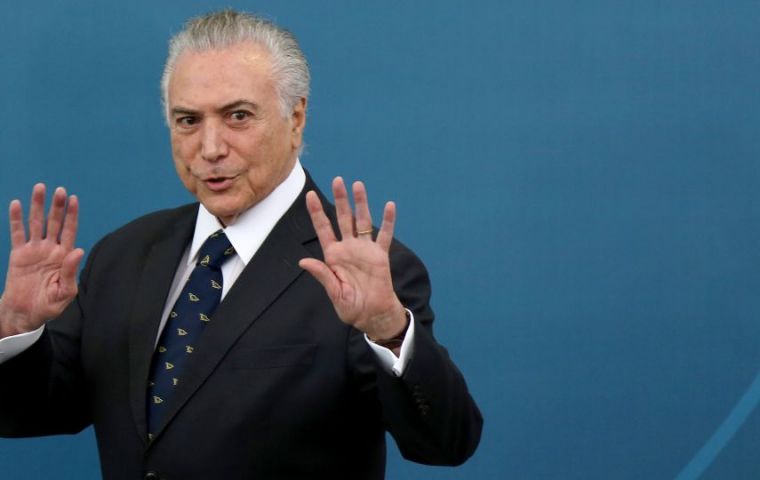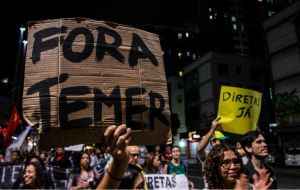 A Datafolha survey shows that the all-time high unpopularity of Brazilian President Michel Temer (MDB) is due essentially to dissatisfaction with the overall performance of his administration, particularly regarding the economy. It also shows that the president's personal image and the loss of status caused by corruption scandals that involve him are secondary issues.
In a survey held on June 6 and 7, Datafolha and published by Folha de Sao Paulo, identified that 82% of the Brazilian people consider the Temer administration bad or very bad, 14% believe it is average, and 3% say that it is good or very good. It is the worst performance a Brazilian president has had since the indicator started to be recorded in 1989.
Among those who disapprove Temer, 51% spontaneously said that the economy is the reason for their disappointment. The most criticized aspects were unemployment (13%), fuel prices (13%) and taxes (10%).
Twenty-one percent disapprove the president's overall performance stating that "he did nothing for the poor" (7%); other reasons include lack of preparation and competence (5%). Fifteen percent mentioned corruption and dishonesty.
Temer's image was cited by 5% of those interviewed as the basis for their disapproval, while public health care was cited by 11%. Six percent mentioned the truck drivers' strike. The survey has a two percent margin of error. In all, 2,824 people over the age of 16 were interviewed in 174 Brazilian cities.