"An unforgettable year for soybeans in Argentina", yields and harvested area at its lowest
Friday, June 29th 2018 - 05:25 UTC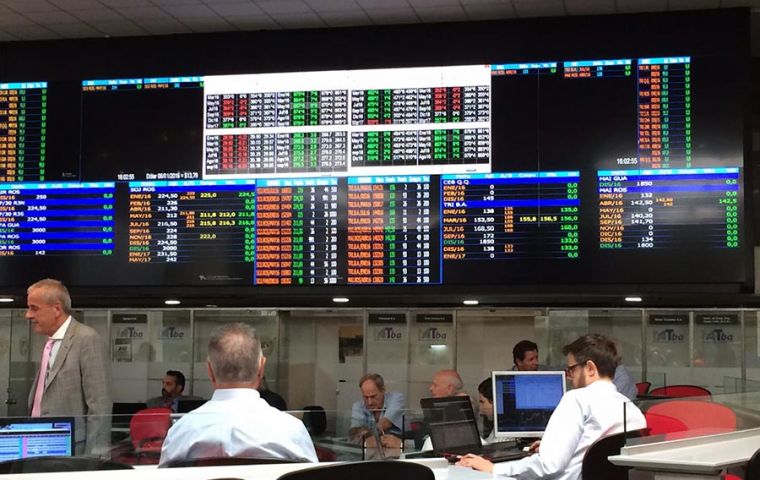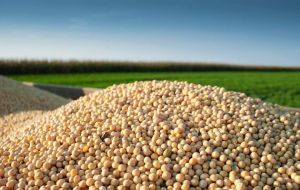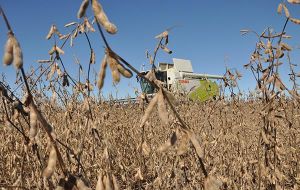 Argentine soy yields and harvesting area have been chopped by drought to their lowest levels since the 2008/09 season, analysts said on Thursday, citing the effect of a four-month dry spell that suddenly gave way to floods in April.
Average yields for the soon to be concluded 2017/18 harvest were expected at 2.14 tons per hectare while the harvesting area was seen at 16.8 million hectares, the Buenos Aires Grains Exchange said in its weekly crop report. Argentina's Pampas grains belt was beset by extremely hot, dry weather from November until torrential rains paralyzed early harvesting in April.
"The weather was crazy. Right after the drought we had a series of extraordinary storms that lasted into May," said Leandro Pierbattisti, an analyst with the country's grains
warehousing industry chamber.
"It was an unforgettable year for soybeans in Argentina, in a bad way," said Pierbattisti, who agreed with the exchange's yield and crop area estimates.
The exchange left its 36 million ton harvest forecast unchanged. It estimated that 175,000 hectares, all in the bread-basket province of Buenos Aires, had yet to be brought in. At 36 million tons, the national crop will be 37.4% smaller than the previous year, the exchange said.
Argentina is the world's biggest exporter of soymeal livestock feed and soyoil, as well as a major supplier of raw soybeans, corn and wheat. The government expects this season's soy harvest to be 37.2 million tons. Crop estimates have dropped from around 55 million tons to below 40 million as drought damage is factored into calculations.
The Rosario grains exchange this month cut its harvest estimate to 35 million tons from an earlier 37 million-tons. The weak harvest has also robbed the government of export tax revenue it had been counting on to help close a wide fiscal deficit.
Argentina's economy shrank in April for the first time in more than a year, due to fallout from the drought. Argentina's agriculture sector plummeted 31% in April on a year-on-year basis, according to government data.