Brazil central bank slashed 2018 growth forecast to 1.6%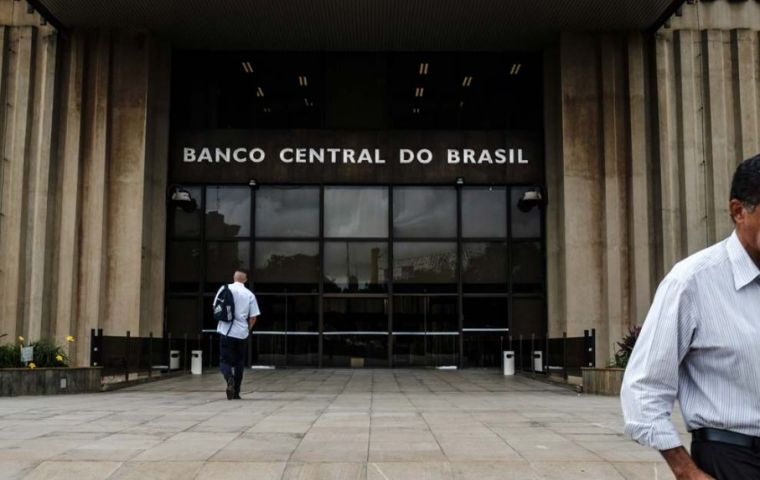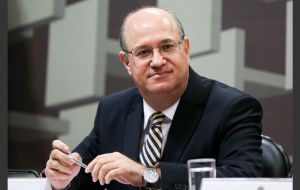 Brazil's central bank on Thursday slashed its growth forecast for 2018 gross domestic product after a nationwide truckers strike paralyzed key sectors of Latin America's largest economy. The bank sees GDP growth of 1.6% this year, according to its quarterly inflation report, compared to 2.6% previously.
"The revision is associated with the easing of activity at the start of the year, the weakness in confidence indicators for firms and consumers, and the prospect of direct and indirect impacts of the paralyzed cargo transportation sector at the end of May," the report said.
The change reflected the deep impact of the protests that extended through the final weeks of May, blocking major highways and triggering product shortages across the board.
The bank acknowledged it will be unable to clearly estimate the extent of the effects on the economy until economic indicators covering May and the following months are published. But more frequently reported data suggested an "expressive" impact over output and retail, the report said.
"We'll find it harder to analyze incoming data because they will be contaminated by the shock of that strike, both in terms of economic activity as well as inflation," central bank chief Ilan Goldfajn said at a news conference. "We'll have to separate the impact of that shock from the long-term outlook."
The remarks echo the bank's assessment in its last policy meeting, when it left benchmark interest rates unchanged at an all-time low. According to the minutes of that meeting last week, the strike contributed to increasing uncertainty, leading policymakers to refrain from signaling future rate moves.
Several private-sector economists cut GDP estimates and raised inflation forecasts after the protests. According to the central bank report, inflation is likely to accelerate in June, then ease off in the coming months as a slower-than-expected economic recovery keeps a lid on price hikes.
The bank forecast inflation of 4.2% in 2018 and 3.7% in 2019, unchanged from its previous estimates. Public support for the protests has fueled concern among investors over the outcome of this year's presidential elections. The demonstrations led the government to introduce costly diesel subsidies even as it struggles to curb a growing budget deficit.